Feel like you're the only disorganised person in your suburb? You're not.
According to a survey by The National Association of Professional Organisers, we don't use 80% of the stuff we keep, we wear 20% of the clothes we own and 25% of adults say they pay bills late because they lost them.
So if you have stacks of papers sitting around the house, prone to getting frazzled in the mornings and tend to lose things – here are some ways we can get organised for the week ahead:
1. Create a family correspondence centre which everyone can see and access on the refrigerator or other prominent place and use it for the above shopping lists, as well as, reminders, calendars and phone messages.
2. Get in the habit of cleaning out your refrigerator every time you bring home groceries. Dispose of old or inedible food and anything your family's just not going to eat.
3. Make a master grocery list on your computer and categorise it into sections such as frozen, dairy, vegetables and so on. In each category, list the items you buy most frequently put in the same order that your favorite grocery store's aisles are set up. Print copies and keep one handy for the current week, and keep in the family correspondence centre for family members to add to when items are needed.
4. Kids dirty clothes left on the floor? Put a basketball hoop over your child's laundry basket to encourage slam-dunking into the proper place.
5. Place getting taken over my kids artwork? String a clothesline across your child's room to clothespin their masterpieces.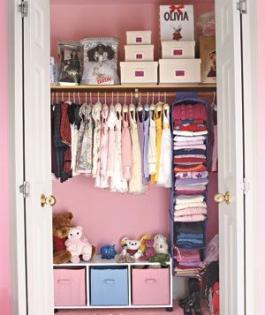 6. Hang fabric-covered collapsing shelves from a closet rod to arrange your children's outfits for each day of the week that they can view and reach easily to prevent them .
7. Banish old or unusued items in your bathroom: Makeup, lotions, old razors, sunscreen and perfume. Tell yourself 'If it's not beautiful or useful, get rid of it.'
8. Running a house is a big job, so set-aside time twice a week to deal with paperwork and plan. Apply the business desk rule of 'don't touch a piece of paper more than once'. When you sit down with your in-tray a piece of paper should not be returned to the in-tray. It should either be dealt with, filed or thrown away.
9. If you don't trust yourself to mark everything on your calendar, programme your mobile to send you a text on a certain date before key deadlines, events and birthdays.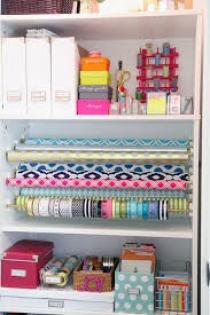 10. Buy birthday cards and wrapping paper in bulk and use that rainy day to have an art session with the children so you have some nice home-made cards to send to grandparents and special friends.
11.Start a present drawer or cupboard. When you're out and see something suitable or on sale, buy them and keep it in your present drawer.
12.Tie colorful ribbons from gifts you've received around sheet sets so individual pieces don't stray.
13. Repurpose shoeboxes drawer dividers for your underwear and sock draws so finding matching items is easy and hassle free.
14. Put together a list of useful phone numbers in a place where it's not going to get list and everyone can access. This will also be useful if family members lose or damage their mobile phones beyond repair.
15. Add magnet tape to the inside of a medicine cabinet or cupboard to store those bobby pins, nail clippers, and tweezers that can be hard to find.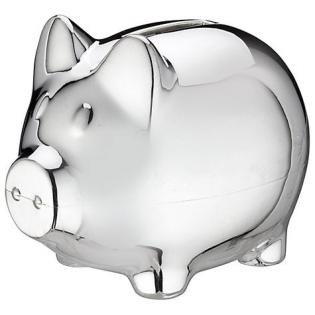 16. Banish tiny piles of coins and save in style. Get a designer piggy bank and keep it by the entranceway, laundry or kitchen—wherever you'd like to dump your change.
17. Stop losing lock combinations and computer passwords once and for all. Jot everyone's codes and combinations down in a notebook and store it in your family's lockbox
18. Something not working properly but not sure what to do? Put instruction manuals and warranties in a three-ring binder and you'll never rifle through drawers again.
19. Avoid a chaotic jumble of wire, wood, and plastic hangers by choosing just one type and brand of hanger for the closet.
20. Finally, you're not the only one living in the house and as they say, 'many hands make light work' – so each night before bedtime, have all family members pick up clutter for 10 to 15 minutes and if you have young children, try to make a game out of it.