Every Monday, we highlight 3 things to do this week. It might be something for all of us; and it might be local; and it could be related to any of the subjects we write about on Motherpedia - money, education, health, fitness, food, beauty, pregnancy and, of course, kids.
1. Hug a doctor!
This week is the AMA's Family Doctor Week – the annual "celebration" of the hard work and dedication of Australia's family doctors who work throughout the community in cities, towns and remote areas.
Australia has more than 29,000 GPs who, last year, had 129 million appointments with patients.
But being a GP isn't as easy as some thing. As well as 8 years at university – for those who go through the graduate medical program favoured by most of the better medical schools – all doctors then spend two years as an intern in the state hospital system; and then they specialise.
Being a GP and seeing the letters 'FRACGP' after a doctor's name means that they are vocationally registered to be a GP and have done an additional 2-3 years of education and training after the previous 10 ten years.
So even if you think doctors are getting younger and younger – which might actually have something to do with you getting older – they are nonetheless well-educated and well-qualified.
Give them a hug … but make sure they bulk bill you for it! J
2. Watch football royalty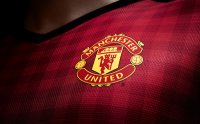 If you haven't already bought a ticket to Saturday's blockbuster match between visiting English Premier League (EPL) giants, Manchester United, and the A-League All Stars – you're not going to get one. The match was sold out within days, although you could be lucky on eBay or around the ground.
But don't worry. Unlike the A-League itself (up until this season), the match will be shown live and exclusive on Channel 7. The pre-match show will start at 6.30pm while the match kicks-off at 7.30pm.
The game is part of Manchester United's pre-season international tour which they do every year to expand their 'brand' to all parts of the globe.
For the All Stars, the team is a mish-mash of players from every A-League club. It was part voted-on by fans, part selected by the coach Ange Postecoglou and part football politics.
Manchester United is football royalty – having won the Premier League 20 times, the FA Cup 11 times and been crowned European champions 3 times. And this is one of the first glimpses the world will have on what the team looks like under new manager (coach), David Moyes, who has just taken over from the 27-year reign of Sir Alex Ferguson.
But having said that, it's an exhibition match only: nothing more, nothing less. Enjoy it for what it is.
3. Treat yourself

Winter can really dry out the skin – mainly due to the heat indoors, not just because of the weather outside. The dryness can be so uncomfortable that it can result in flaking, so it's important to maintain your skin so it feels moist and healthy throughout the winter months.
Try the beautiful Gumleaf Essentials Hand & Body Lotion range suitable for women and men. They're luxuriously smooth moisturisers made with completely natural ingredients and scented only with essential oils that are certified as 100% natural. Of course, there are marketing-type names such as 'Indulgence', 'Relaxing', 'Sensual' and 'Stress Less'.
Our favourite is 'Soothing' with tangerine, cedarwood and sandalwood. Available for $18.95 plus postage and handling from Buckley and Phillips.