Summer's peaking in Australia, yet thousands of families haven't decided where they will go this year. Vacations are important – not only to relax, but also to strengthen family ties and perhaps, learning new things. We made a list of ten Australian beach towns to help you decide – if you haven't!
1. Esperance, Western Australia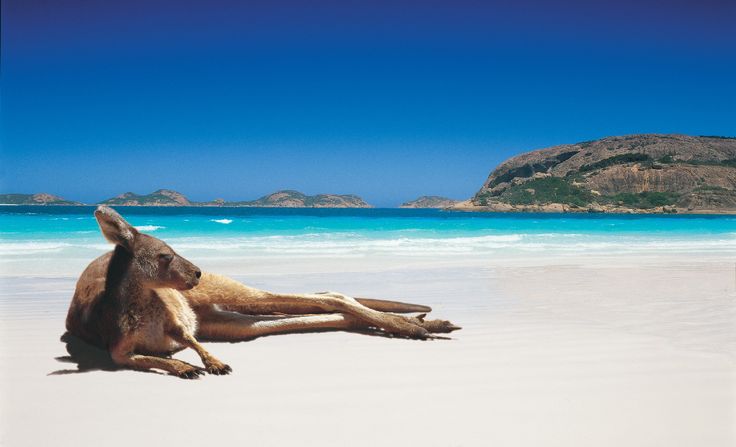 720 kilometers eath-south of Perth lies the town of Esperance. With a population of about 10,000, the town is place of some of the best Australian beaches: blue waters and white sands await you. It's also next to Cape Le Grand National Park, which offers more amazing beaches, as well as fishing spots and hikes.

2. Merimbula, New South Wales

5 beaches, a lake, snorkeling, fishing, boating and golfing. If any of these soundgood as a summer plan, Merimbula is the place you're looking for. A tourist-oriented yet quiet town (with many retirees living permanently here), Merimbula is a great family option.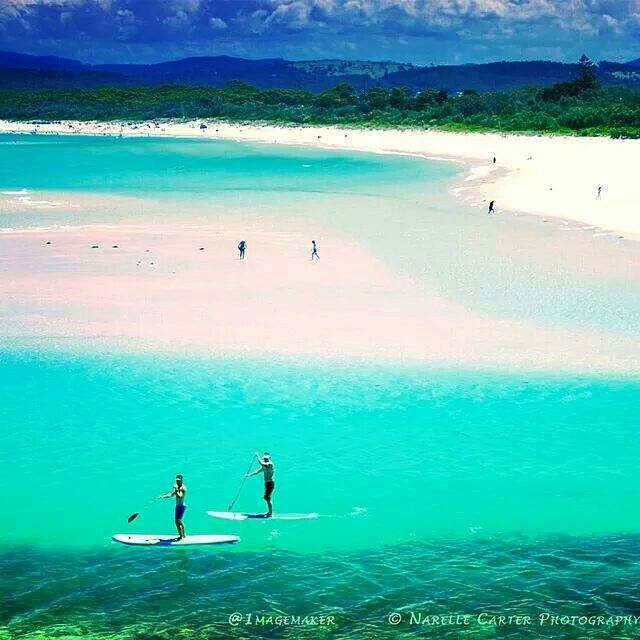 3. Vincentia, New South Wales

Just 200 km south of Sidney you'll find Vincentia. Close to the Booderoo National Park, Vincentia's all about nature: dolphin and whale-watching cruises, pristine beaches and lots of picnic spots. And despite the town's size, there's accommodation that suits every budget. A great option flying under the radar.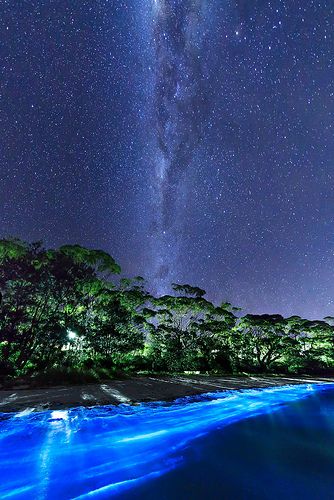 4. Woolgoolga, New South Wales

A secluded coastal town by the Pacific Highway, Woolgoolga is an amazing place for those who look for peace, long beaches and beautiful sunsets. Family oriented (there's lots of cafes and just one pub), Woolgoolga bears the promise of relaxation and simplicity.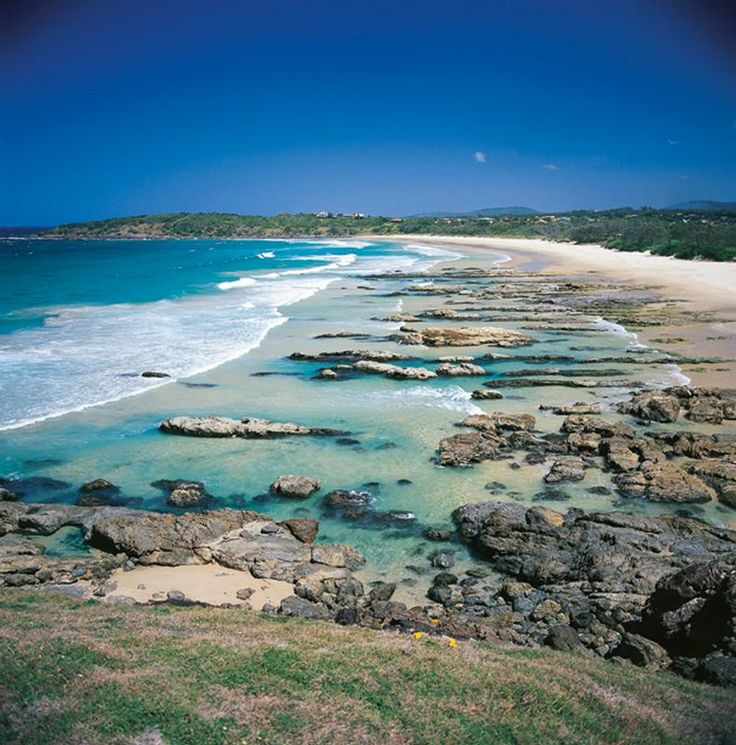 5. Carrickalinga, South Australia
For those who don't feel at ease with tropical climate, Carrickalinga's the answer. White sand beaches, blue waters and super affordable beach-front houses are a temptation. Plus, it's close to Adelaide – just 60 kilometers away – in case you need a little of urban distraction.


6. Byron Bay, New South Wales

An amazing destination as long as you avoid 'Schoolies Week' in November/December. Tropical climate, warm and clear waters, facilities for everyone. Also, home of one of the most amazing Australian beaches – Tallow – and close to the Nighcap National Park.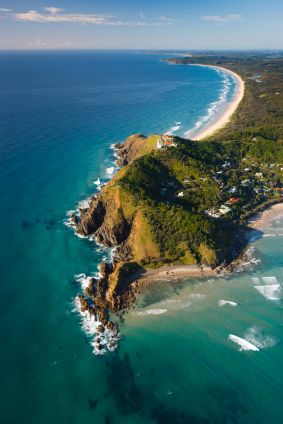 7. Jurien Bay, Western Australia

West Australia also offers amazing beach towns for those who don't want to cross the whole country for a few vacation days. Jurien Bay is a small, quiet town with blue waters and a relaxed pace. Sea-Lions, rock formations and solitary beaches make the stunning scenery of Jurien Bay.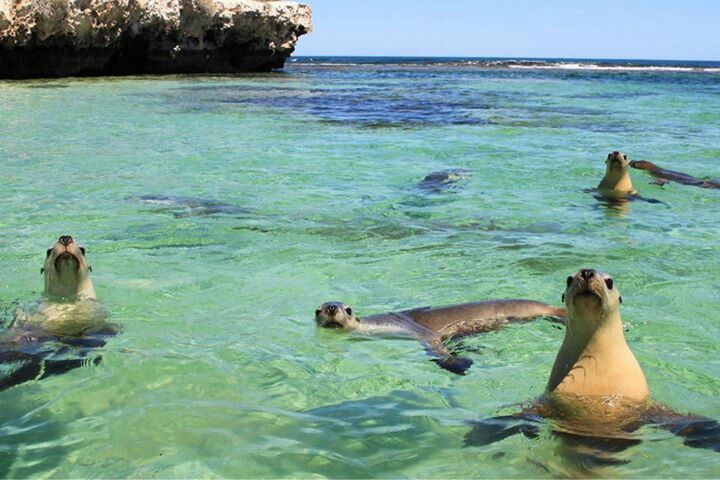 8. Albany, Western Australia

Albany is a small city that has it all. From superb beaches to nature trails and historic buildings. Its rich history makes a good alternative if beach is not your everyday-cup of tea.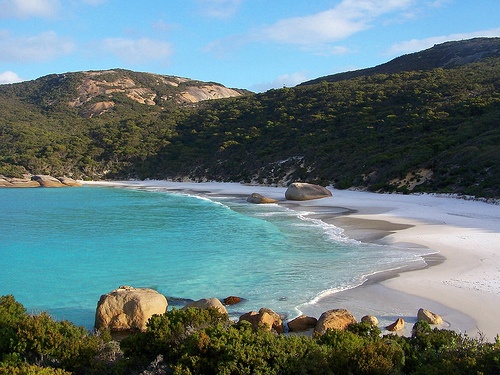 9. Tangalooma, Queensland

A former whaling station, Tangalooma is now a resort with many family-oriented activities. These include swimming with dolphins and wreck-diving. Located in Moreton Island, it's only a 70-minute catamaran trip from Brisbane.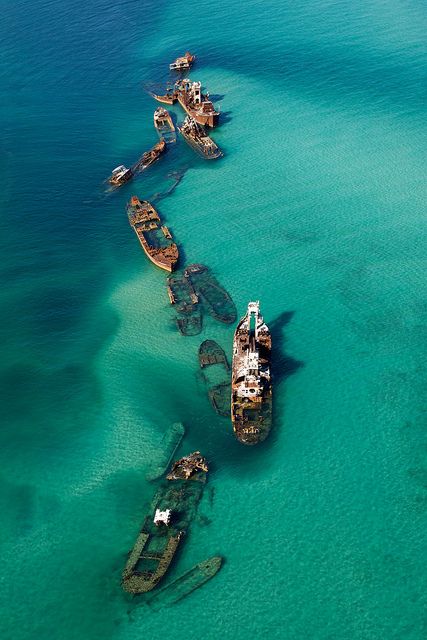 10. Noosa Heads, Queensland

One of the nicest locations in the Sunshine Coast, Noosa Heads offers beaches that have nothing to envy to Caribbean's best. Tropical weather, thick jungle, white sand beaches and hot water. What else?