Death is a fairly unregulated A$1 billion industry in Australia with most clients being unnecessarily persuaded to pay expensively for additional services they otherwise wouldn't need and this due to lack of information and no real competition on the market. Diamonds from ashes is a post burial alternative in Australia that allows the bereaved to plan and personalize a sendoff that is unique to the legacy of the deceased.
Diamonds from Ashes are created from the Hair or Ashes of your Departed Loved-ones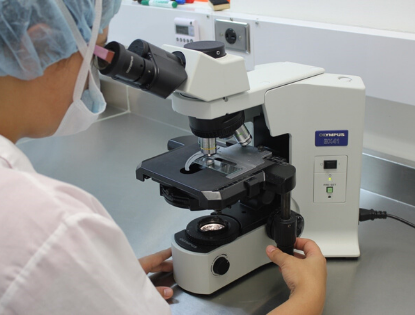 Lab scientists are some of the specialists involved in diamonds from ashes creation.
Diamonds from Ashes are also known as cremation diamonds; artificial diamonds that are created in the laboratory from the carbon content extracted from the cremated ashes or hair of a deceased.
Creation of diamonds from ashes requires a combined professional skillset of Jewelry Designers, Technology Specialists, Lab Scientists and Gemologists who visualize, plan and design the gem to be created, apply the diamonds from ashes technology in the lab and evaluate each diamond from ashes respectively. Specialist diamonds from ashes vendors like LONITE with an existing branch office in Sydney, Australia uses an HPHT technology in their state-of-the-art Swiss laboratories, a process that takes between 6 to 9 months depending on the characteristics of the diamonds from ashes selected.
The ashes to diamonds cost in Australia is dependent on a number of factors such as;
Carat size of the Diamonds from Ashes: Diamonds are measured in carat (ct). One carat equals to 0.2 g (200 mg; 0.007055 oz) thus sizes of the cremation diamonds range from 0.25ct to 1.00ct. The carat size affects the Ashes to Diamonds cost and the period required to grow the Diamonds from Ashes.
Color of the Diamonds from Ashes: The Naturally amber color of Diamonds from Ashes comes from the 3% Nitrogen content of the human body, color blue comes from the boron content and purely colorless Diamonds from Ashes are created by removing nitrogen and boron from the carbon prior to making the Diamonds from the ashes.
The choice of cuts for the Diamonds from Ashes: The Diamonds from Ashes can be ordered rough, unpolished and darker with a natural feel or they can be polished with a cut of your choice such as; Princess, Radiant, Asscher, Emerald, Heart and Brilliant. Brilliant is the most popular cut style in Australia.
Custom Jewelry to frame the Diamonds from Ashes: Framing Diamonds from Ashes gives a fresh perspective; an outlook that celebrates the persona of the deceased. Any type of jewelry can be customized depending on the metal of your choice such as gold, silver, and platinum from the company that created the Diamonds from Ashes or an independent establishment. The most popular choices in Australia are pendants, rings, and earrings.
The Ashes to Diamonds Cost in Australia range from A$ 2900 to A$ 23,258.
Can You Transform your Beloved Departed Cat or Dog into a Diamond from Ashes?
In most modern families, pets are considered as important members of the family that require love and respect owing to their loyalty and companionship to their owners. People are therefore interested in more unique ways such as diamonds from ashes through which to give their pets a decent tribute after they have passed on.
Diamonds from ashes are also possible for pets like dogs, cats, birds, horses and more. It is the same process as in humans, for as long as one can provide at least 200gr of ashes or 10gr of the pet's fur. It is also possible to choose among the different diamonds from ashes vendors for the cremation jewelry of your choice offering rings, earrings or pendants in which to frame the diamonds from ashes.
Diamonds from Ashes: A Post Cremation Burial Option Already Popular In Japan and the Asia Pacific Region
One of the most popular countries for diamonds from ashes in the Asia Pacific region is Japan which has a well-developed and modern funeral industry valued at approximately two trillion-yen ($17.7 billion). There are approximately 900,000 deaths a year in Japan and its death industry has the highest global cremation rates, valued at 99.97% as of 2014.
Diamonds from ashes are fast gaining in popularity in Japan as a post burial alternative that addresses the shortcomings of a traditional burial such as expensive and scarce burial plots. The average cost of a traditional funeral in Japan is approximately $23,000 and these prices continue to increase by over 50% annually; for example, the Aoyama cemetery in Tokyo which charges $10,000 for a traditional burial. Storing cremation urns in space-saving warehouses has also become expensive over the years; Ruriden Columbarium which houses over 2045 LED-lit Buddha statues charges about $7,379 including maintenance.
Most of the traditional burial practices in Japan offer solutions to storing urns such as;
Columbaria: These are buildings or vaults for respectful and usually public storage of cinerary urns containing cremated remains with an example of the Shinjuku Rurikoin Byakurengendo in Tokyo Japan which looks like a space ship and acts as a smart library for ashes. When you swipe a pass card, a machine fetches the relevant ashes from an underground vault and transports them through a conveyor belt system to the appropriate room.
The floating eternity is a seafaring cemetery designed by a local architectural firm. It contains cultural details such as a positive Feng Shui design and bamboo gardens and offers enough columbarium space for ashes of 370,000 people.
Space burials: Some of the myths in Japan suggest that souls travel through the stars; therefore about 100 families per rocket launch send 1-gram capsule ashes to space. The satellite containing the ashes orbits around the earth for several months before blazing back to the atmosphere like a shooting star. You can use an app to track the satellite which can also be seen with one's naked eyes using binoculars.
Woodland burials: This includes flower gardens and tree burials where ashes are placed in a biodegradable urn near a tree or sprinkled in a flower garden. In Japan, the Chishoin Temple in Ichinoseki, Iwate Prefecture, was the first temple to conduct tree burials. The ashes can also be sprinkled in an ocean, also known as sea burial; this constituted 17000 funeral rites in Beijing alone in 2014.
Diamonds from ashes are also taking off in countries like Hong Kong, Singapore, and Malaysia. This is due to the ease of mobility in case there is need to relocate in this era of globalization; the small sizes of the diamonds from ashes and their custom-made jewelry make it easy to carry the gem around without fear of misplacing it as opposed to being tied down to taking care of a family burial plot.
Besides the possibility of passing diamonds from ashes down to future generations as a legacy during special life events within the family such as weddings or engagements, diamonds from ashes are also safer for the environment. A cemetery burial releases 10% more carbon than a cremation ceremony in the long term, which causes global warming in the long run; cemetery burials also pollute underground water during tomb maintenance and because of the material of the coffin altogether.
The diamonds from ashes trend is much slower in Australia but is starting to make a mark. The industry was previously dominated by one company, Invocare with barely any significant competition thus confining consumers to only a small range of products and barely any product information. The increased demand for more uniquely customized burial options in the Australian death care industry has since led to the growing popularity of diamonds from ashes.
Improvements in technology have since led to an increase in inventions and innovations within the Australian death industry subsequently leading to the creation of diamonds from ashes technology. Diamonds represent eternity and the fact that diamonds from ashes provide a possibility for the bereaved to commemorate their deceased with such a priceless gem, makes this post burial option one of a kind.