Every parent wants to give the best sleeping time for their babies. They know that when a baby sleeps, everyone sleeps! Sleepea is an award-winning 5-second swaddle designed by Dr. Harvey Karp, America's most read pediatrician and the man whose 5's method started the Swaddle Revolution. It is the safest, fastest, easiest swaddle available. Sleepea gives babies the snug embrace they loved in the womb to help boost their sleep and calm crying. It's also made with 100% organic cotton so it's good for your baby and the environment too!
Safety:
Can't unravel, so no loose blankets around the face.
Hips safer...with extra room for growing hips.
Open-weave mesh prevents overheating.
5 benefits:
Super-simple…that's why it's called the 5-second swaddle!
Perfect wrap every time, not too loose, not too tight.
Zipper zips from the top or bottom, for fast diaper changes.
Smart inner band keeps little Houdini babies from breaking out!
Special 'quiet' Velcro, won't disturb baby when you open it.
Join the Giveaway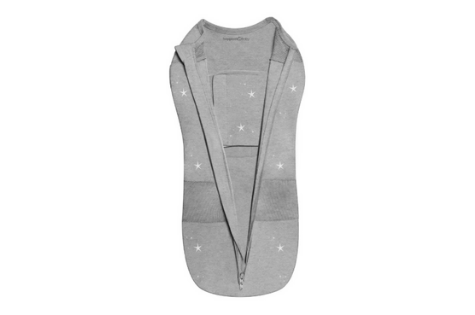 THE PRIZE
Win 1 of 3 Happiest Baby Sleepea prize packs. Prize pack includes a S, M and L Sleepea.
To join, follow the steps below:
Thank you, you have entered the competition.