As the temperature continues to drop, keeping yourself and your baby healthy in the cold weather is essential. You know it's your responsibility to be aware and cater to your baby's health needs but no matter how many times you've googled, called help from family and friends or entertained expensive baby products, you still are yet to find the perfect formula. Here are some useful tips by Australian midwife, child health nurse and Philips AVENT ambassador, Jane Barry for keeping your baby healthy and warm during their first Winter.
Stay Warm with Breastfeeding
Breastfeeding is the perfect wintertime warm-up for your baby with close body contact helping to keep both you and baby warm. Just remember though, that the safest place for them to sleep is in their own safe cot. If your bottle feeding you can always invest in a quality bottle warmer to ensure your milk is kept warm at times when your baby needs it most.
Layer Up
Dress your baby in layers and use breathable fabrics like cotton or bamboo to avoid them overheating. A good tip is to dress your baby as you're dressed and then add another light layer. Your baby won't be able to tell you they're too hot or cold, so be mindful of your own comfort level and consider if your baby may be feeling the same way. Remember to take your baby's hat and extra clothing off when you come in from outside.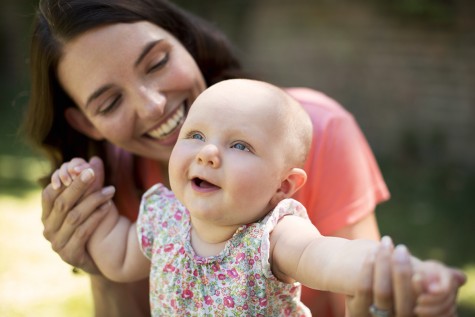 Sleep Smart
You don't need to monitor the temperature of your baby's room instead, just make sure it's a comfortable temperature for you at night and dress your baby appropriately. To prevent your baby overheating, keep their cot away from radiators, heaters, or direct sunlight and don't use hot water bottles or electric blankets. Always sleep them on their back with their head and face uncovered.
Feel Your Baby's Chest
To check whether your baby is warm enough, gently feel their chest – it should feel comfortably warm. If their face is red or they are sweating, take off some of their bedclothes. It's normal for young babies to have cool hands or feet. If you're worried your baby is cold, cover them with a lightweight blanket, or alternately use a sleeping bag but make sure it has a fitted neck and armholes or sleeves and no hood.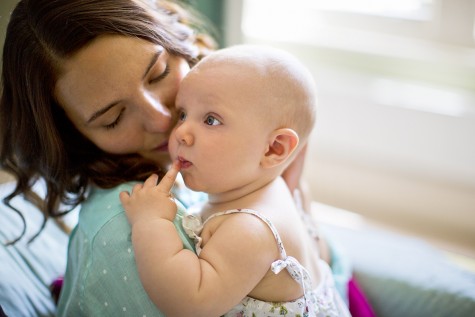 Travel Safely
Don't buckle your baby in their car seat with their jacket on. Although it will keep them warm, their coats will create extra padding between your child and the car seat – this won't allow for the straps to tighten as much as they should be to keep them safe. Keep a couple of lightweight blankets in your car but make sure that you don't tuck blankets underneath the harness straps.