Nadine Ismiel-Nash, the mum and scientist who created Australia's #1 Head Lice treatment NitWits All-In-One, is urging Australian parents to remember there are plenty of pyrethroid-free treatments for head lice, including the entire NitWits range.
This reminder follows the release of findings from an international research study establishing a link between behavioural difficulties in young children and exposure to pyrethroids – a group of synthetic chemical insecticides found in some head lice and other treatment products in Australia.
This link has caused understandable concern amongst Australian parents.
Nadine is the Head of Research and Development at Sue Ismiel & Daughters, the company that created the NitWits Head Lice range.
She comments: "As a scientist and mum to two young girls, I wanted to develop an effective, pyrethroid-free head lice treatment that was easy for parents to use and hassle-free for kids. That's how NitWits All-In-One, Australia's #1 Head Lice treatment, was born.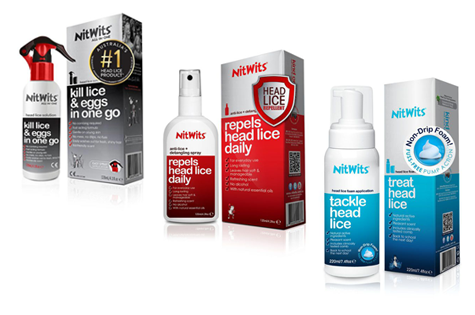 "We recognise parents want what is best for their kids, particularly when it comes to their health and safety. In light of the findings of this study, parents should be comforted by the fact that there are plenty of head lice treatments available, including the NitWits range, that do not contain pyrethroid-based insecticides."
The observational study was published in the British Medical Journal's Occupational & Environmental Medicine.1 Undertaken by the University of Rennes and the University Hospital in France, it analysed women and their children over a six year period, establishing a link between the level of pyrethroids in children and behavioural disorders such as being anxious, withdrawn, defiant and aggressive.
For more information about NitWits All-in-One Head Lice Treatment - an effective, pyrethroid-free treatment that is Australia's #1 Head Lice product - visit www.nitwitsforkids.com.
1 http://www.smh.com.au/business/consumer-affairs/pyrethroid-insecticides-linked-to-abnormal-behaviour-in-children-study-shows-20170301-guo1dd.html