Almost 1000 students across Australia have picked up their books and their telephones in a bid to become better readers through The Smith Family's annual student2student reading support program.
Student2student was developed by the national education children's charity to improve the reading skills and confidence of children in disadvantaged communities who can be up to four years behind their more advantaged peers.
Student readers from Years 3 to 8 are paired with a trained student buddy who listens to their reading over the phone, two to three times per week for 18 weeks. Books appropriate to the student's reading level are provided by The Smith Family.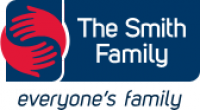 A key partnership with Optus has ensured student2student can reach students whose families don't have access to a landline.
This year, more than half of the 988 student readers are participating via mobile phones and talk time donated and powered by Optus. More students will join the program later this year.
The Smith Family's Head of Policy & Programs, Wendy Field, said: "Getting lost in a book shouldn't be a privilege or a chore. It should be an activity all students can enjoy.
"Our student2student program is producing outstanding results in improving the reading age of children from disadvantaged backgrounds," Ms Field said.
"In what was a fantastic outcome, last year we saw 95 per cent of student readers improve their reading, which will have long lasting benefits for those children.
"They are also motivated to read more often, and are becoming more confident in themselves and with completing their school work."
In 2014, 1122 students joined student2student, with 91 per cent being assessed as behind in their reading skills, in some cases up to four years behind their chronological age.
An annual evaluation showed that 95 per cent of participants improved their reading, with 59 per cent doubling their reading progress.
Ms Field said: "Reading skills are crucial to a child's capacity to engage in learning and yet, across Australia, we know that one in ten students in Years 3, 5, 7 and 9 from disadvantaged backgrounds do not meet national minimum reading standards.
"For these children, the gap in essential language and literacy skills affects their ability to fully participate in their education. Student2student is a highly effective, early intervention and low cost approach this problem."
Associate Director of Corporate Social Responsibility at Optus, Helen Maisano, said: "Optus is delighted to partner on such an innovative program and be part of the solution, by utilising our technology and products to give disadvantaged youth access to the literacy aid they need.
"The results speak for themselves!" Ms Maisano said. "It's so amazing to see how these kids grow in confidence, capability and develop the skills they need for a better future. Optus is proud to be part of their development and journey."
The secret behind student2student's success is that it addresses two crucial factors in becoming a better reader: practice and motivation.
Student2student allows for regular reading practice in a supportive learning environment. As the student improves, they become more motivated to read, particularly with encouragement from their buddy.
In 2014, nine out of 10 participants agreed they were reading more at the end of the program, and that their participation helped with their studies and overall made them feel better about school.