The emerging superfoods on the market these days are fascinating, but can often be overwhelming when choosing which works best for you.
Superfoods
inspire people to cook outside their comfort zone, as well as encourage them to get creative in the kitchen – so if you are seeking optimal health by nourishing the body from the inside out, try the below 'go-to' must-haves, as suggested by leading nutritionist and
Blackmores influencer
Dr Joanna McMillan.
1. Matcha Powder
If you're a green tea kind of girl, why not try an alternative, which tastes similar but has even greater nutritional benefits? Matcha, is powdered green tea leaves which have even higher levels of polyphenol antioxidants than regular steeped green tea. Blackmores Matcha Superfood Powder has added B group vitamins, essential for converting our food into energy to fuel the body.. After a stressful day, try mixing it with water or adding to your smoothie to calm the mind and relax the body.
2. Lupin
2016 is the International Year of the Pulse so this superfood is timely! Lupin is a legume you may not have heard of, but it's gaining attention due to its pretty unique nutritional profile. Like other legumes it's high in protein, but it's also very low carbohydrate and extremely high in fibre. This makes it a pretty amazing food to add to a recipe to reduce the glycaemic load, while boosting the fibre and protein. It can therefore be of benefit in controlling blood glucose levels, reducing blood cholesterol levels and boosting gut health. You can buy it as lupin flakes to use as a crumb for chicken or fish, or as lupin flour to use in baking.
3. Raw Cacao
Originally cultivated by the ancient Mayans, this guilt-free powder has a full-bodied chocolate flavor and in its unprocessed form retains its superfood status. It has high nutritional value, as a natural source of iron and magnesium and is said to have properties that protect our nervous system. For a naturally sweet and nutritious desert, sprinkle and mix a tsp with your morning yoghurt pot, or with some chopped banana to add to your favorite smoothie blend.
4. Blueberries
Not only are these little suckers a delicious indulgence, they're also valued as a fantastic source of vitamin C, enriched with high levels of antioxidants. In certain seasons, Berries can come with a hefty price tag, so why not try invest in Blackmores Wild Blueberry Blend, where one 5g serving is equivalent of more than 50 blueberries.
5. Chia Seeds
These gray-black seeds are the richest plant source of omega 3, dietary fiber, protein and antioxidants. They are full of nutritional benefits and are simple to use, as they can be incorporated into a wealth of cooking and smoothie recipes. Chia seeds swell in liquid and act as a natural thickener, which may be a nice additive to your smoothie or breakfast chia pot. I also love to sprinkle chia over my salad for a delicious crunch.
ABOUT THE EXPERT: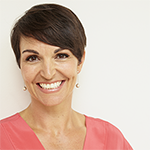 Dr Joanna McMillan
is encouraging Australians to take stock of their wellbeing, by assessing their health with the
Blackmores Wellbeing Check
, pledge their wellbeing goals for 2016 with #IWillBe on social media.