Having little kids around the house can be exhausting - mainly because of all the mess they leave behind as they play around the house like little tornadoes. This is why it's important for parents to invest on items that can help them clean up so they can have fun with the kids without worrying about the mess too much!
Cord-free, hassle-free, and a powerful suction. Homeowners in Australia are raving about Dyson's V8 Absolute because of its powerful suction (it has 150% more brush power, folks!) and its whole machine filtration, which captures allergens and expels cleaner air. We tried it out and here's what we think:

UNBOXING: First Look
The Dyson V8 Absolute packs power and versatility in an easy to assemble vacuum cleaner. You don't have to worry about putting it together because there are not a lot of parts and the different parts easily snap together.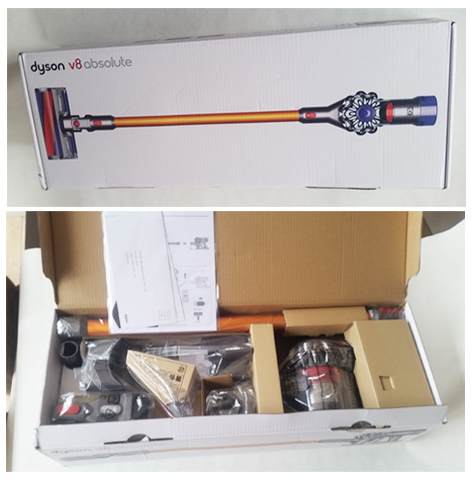 DESIGN AND ACCESSORIES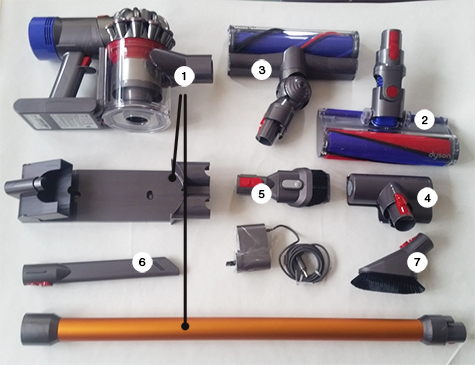 In The Box:
Dyson V8 Absolute
Soft Roller Cleaner Head
Direct Drive Cleaner Head
Mini Motorized Tool
Combination Tool
Crevice Tool
Soft Dusting Brush
A couple of things we noticed:
1. The Max power mode switch has been moved from previous models. It is easier to toggle with single hand operation.
2. Re-designed catch and spring for quicker swapping of motorheads/tools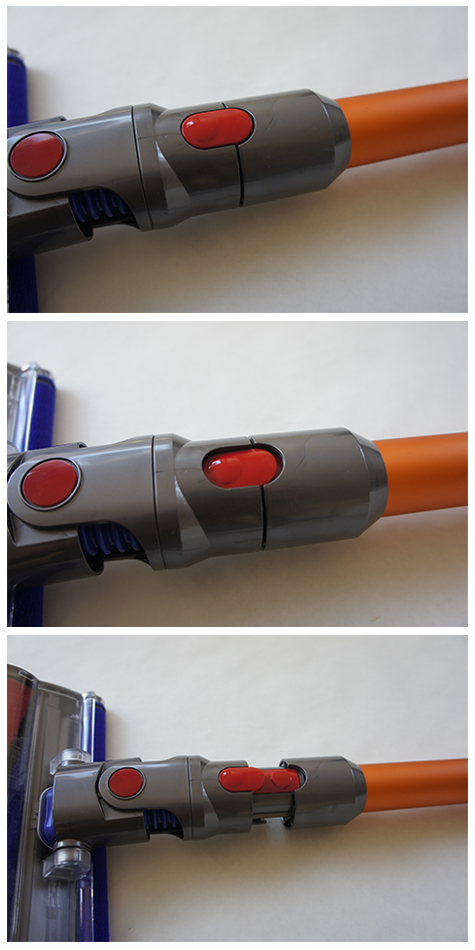 3. Easy bin emptying including the space around cyclone assembly.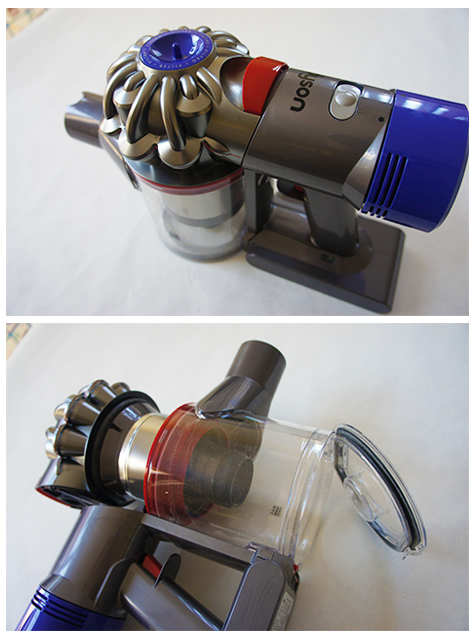 4. Longer and heavier than earlier model DC45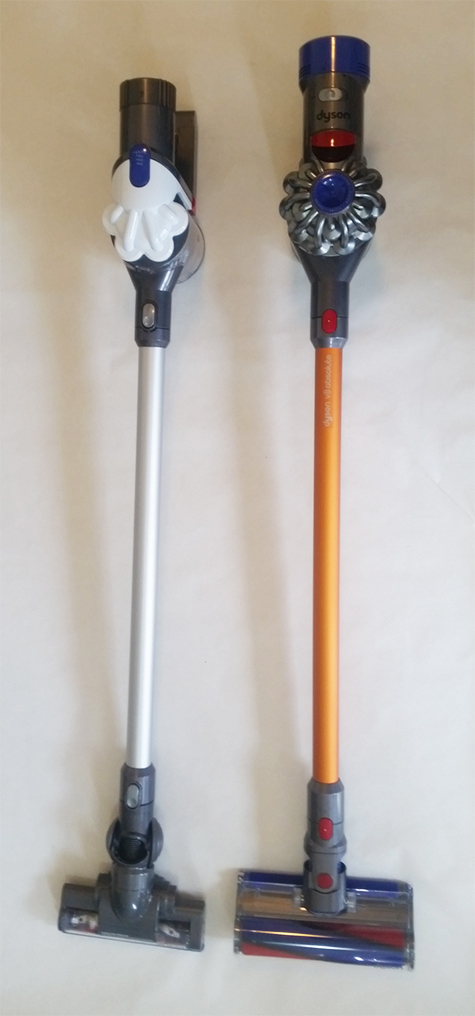 CLEANING PERFORMANCE
Does your toddler enjoy throwing oat corn on the floor? The Dyson V8 Absolute can pick those up quickly with one swoosh over your carpet!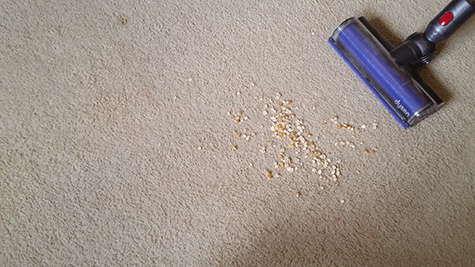 Crafting is fun...until it's clean up time. The Dyson V8 Absolute can help you pick up those pieces of craft paper with no problems.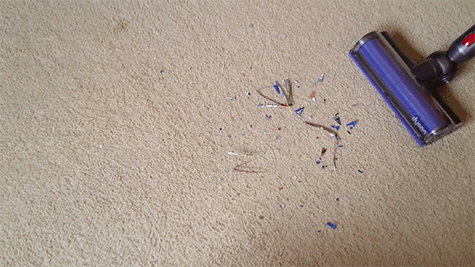 Cleaning up wool yarn from the floor is also no biggie with the V8 as it can easily pick those up too.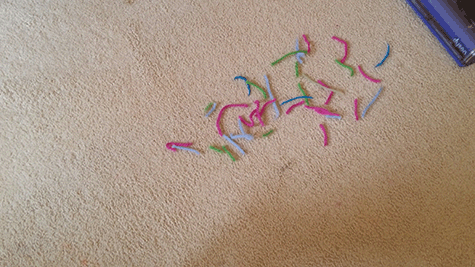 One down side about the Dyson V8 Absolute is that shredded paper and wool yarn are likely to get trapped due to the position of the air flow opening. However, it is not a major issue as the items could be easily removed without any tool as compared to the earlier model, DC45.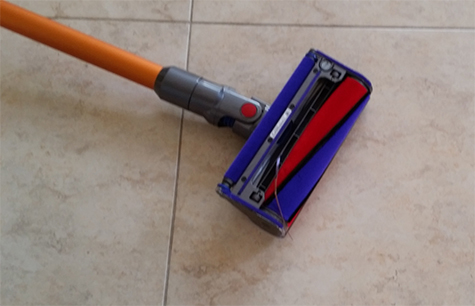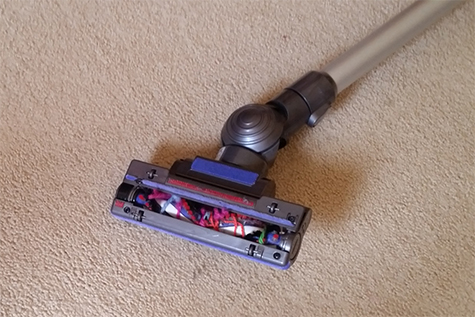 CONCLUSION
A huge improvement from the previous model, V6, the Dyson V8 Absolute is more powerful, versatile, and with better battery life. Clearly, Dyson has been listening to its users!
The Dyson V8 Absolute is a good option especially if you're thinking about upgrading from the DC45 or other older models. If you're a first time buyer, this is HIGHLY recommended. We listed down some pros and cons for you:
Pro:
Improved performance on hardfloor vacuum
Better battery life
Significant reduction in hair entanglements
Easy bin emptying including the space around cyclone assembly
Re-designed catch and spring for quicker swapping of motorheads/tools
Cons:
Heavier and bulkier than DC45
Price (with good quality!)
Despite the two cons we listed, we still give the V8 Absolute 5 out of 5 stars!