The Kärcher SC 3 is the fastest floor steam cleaner of all time! The SC 3 is ready to use after a heat-up time of only 30 seconds. The fast and continuously refillable water tank enables non-stop cleaning and saves time. The descaling cartridge automatically decalcifies the water, which increases the life of the device. The Kärcher SC 3 steam cleaner cleans without chemicals and is versatile. Cleans all types of hard surfaces and kills 99.99% of household germs. Versatile accessories leave tiles, hobs and extractor hoods as well as tiny cracks and crevices hygienically clean – stubborn dirt is also removed. Floor Nozzle Comfort for optimal working ergonomics. With flexible joint for perfect cleaning results. The steam intensity can be adjusted to the surface and dirt with the two-level steam control.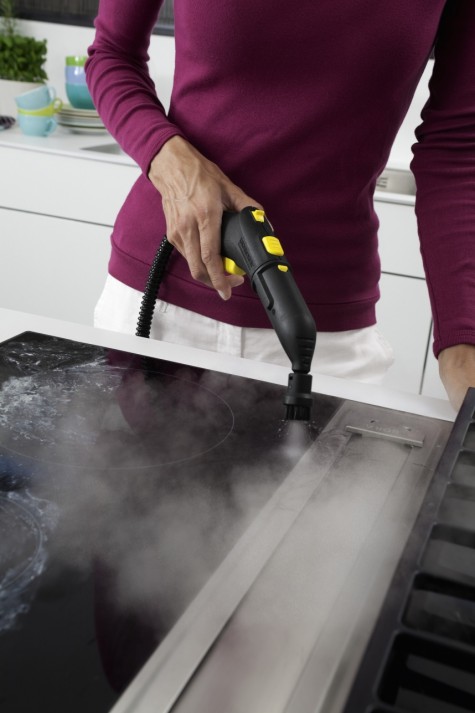 Features and Benefits
Short heat-up time
With a heat-up time of only 30 seconds, the device is ready to use in no time.
Floor kit Comfort with flexible joint on the nozzle
Optimal cleaning results on all types of hard floors around the home thanks to efficient lamella technology. Ergonomic, effective cleaning with full floor contact regardless of the user's height thanks to flexible nozzle joint.
Non-stop steam and integrated descaling cartridge
The tank can easily be refilled at any time – for non-stop steam without working interruptions. Thanks to the intelligent descaling cartridge, lime is removed from the water automatically.
Multifunctional accessories
Effective cleaning of different surfaces with the floor nozzle, hand nozzle, round brush and much more.
Cotton cover for manual nozzle and floor cloth
For thorough cleaning results.
Child lock on the steam gun
A lock system offers reliable protection against improper use by children.
Steam flow control on handle
The steam volume can be individually adjusted to the surface and dirt.
Accessory storage and parking position
Practical accessory storage. Parking position for floor nozzle during breaks.
On/Off switch on the machine
Easy to switch on and off.
Product Details
Model Name: Karcher SC3 Steam Cleaner
Model Number: 1.513-004.0
Material: Metal and Plastic
Product Dimensions (mm): W:360 H:236 L:253
Weight: 3.1kg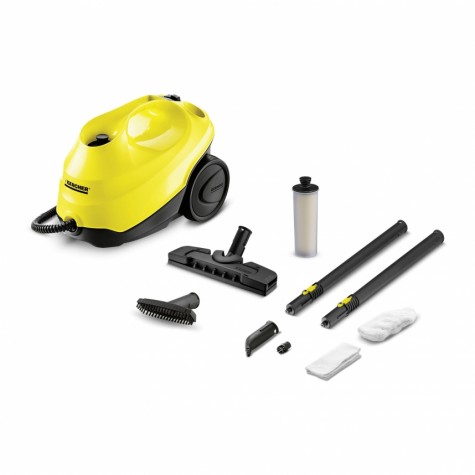 What do we think?
Kärcher SC 3 Steam Cleaner is compact, light weight, easy to use, has long reach (it has superb reach in awkward spaces!), and provides a large and constant steam. The controls are pretty straightforward, making it a no brainer to use. We like that it has a 1-liter capacity that's refillable without having to turn the steamer off. Note that the tank is not detachable so you'll have to fill it up with a jug. It reaches the right temperature to deliver steam within 30 seconds, which is really fast!
Let's take a look at how it performed...
High traffic floor tile cleaning in the kitchen: Manage to remove 50% of the dirt after 30 seconds of steaming and brushing with the small round brush, but some dirt remains trapped.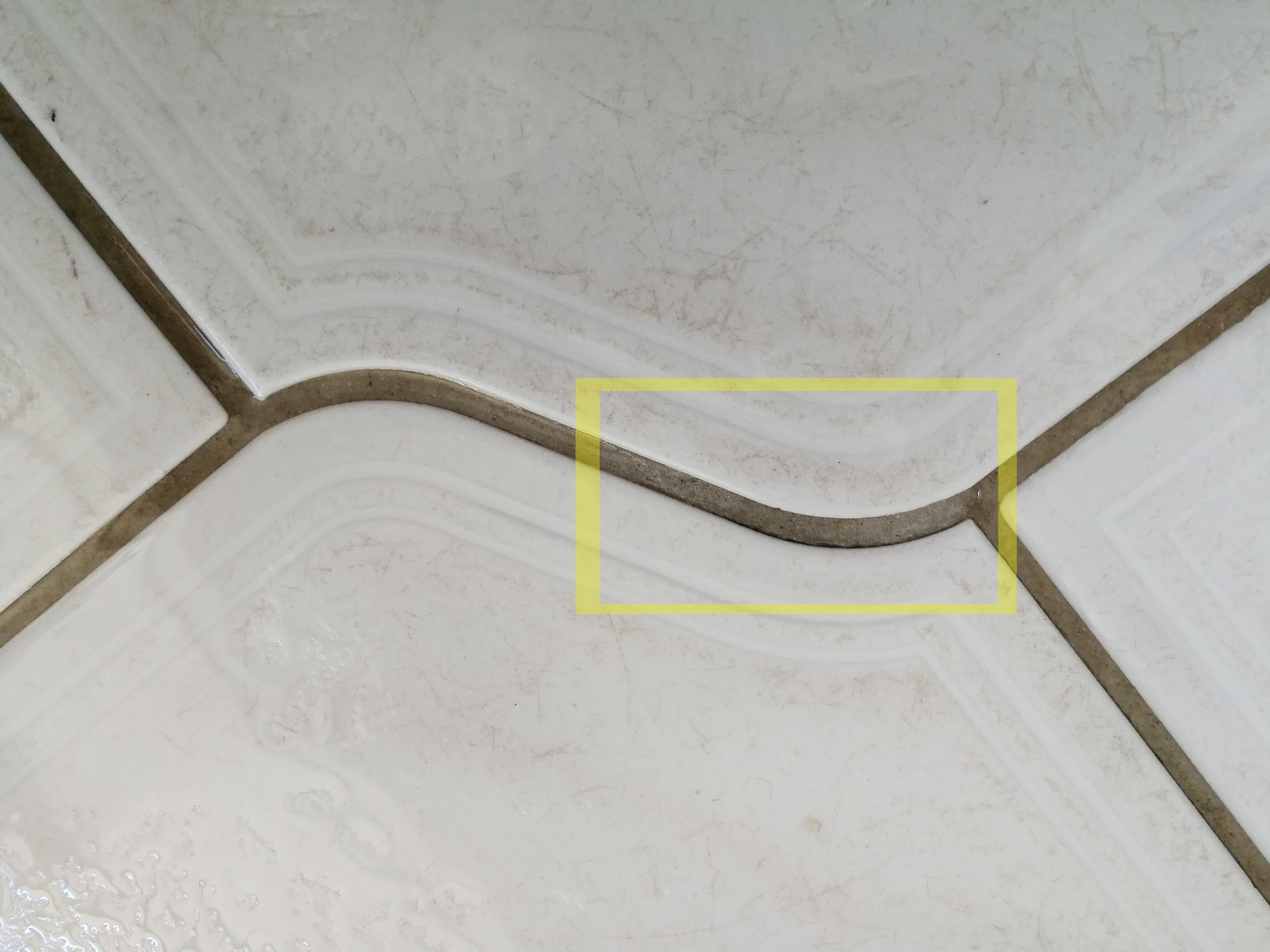 Window cleaning: Armed with the hand nozzle with cloth cover, the steaming has displaced the dust and stain easily. However, with the water running off the dampen cloth, but it is not able to archive a streak-free result without another wipe with fibre cloth. It will be likely easier to use the common cleaning product with a fibre cloth directly, or even newspaper to clean the windows.
Before: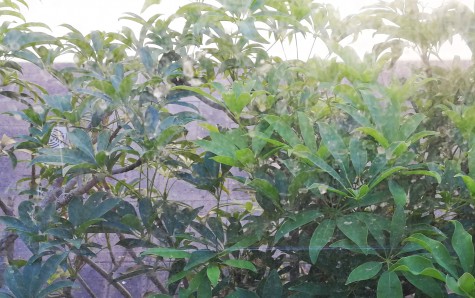 After: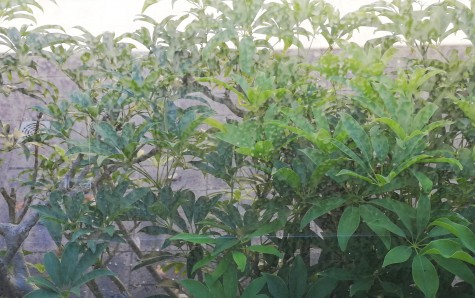 Stool cleaning: Cleaning the stool surface with hand nozzle and cover cloth. It is able to remove about 70% of the dirt.
Before: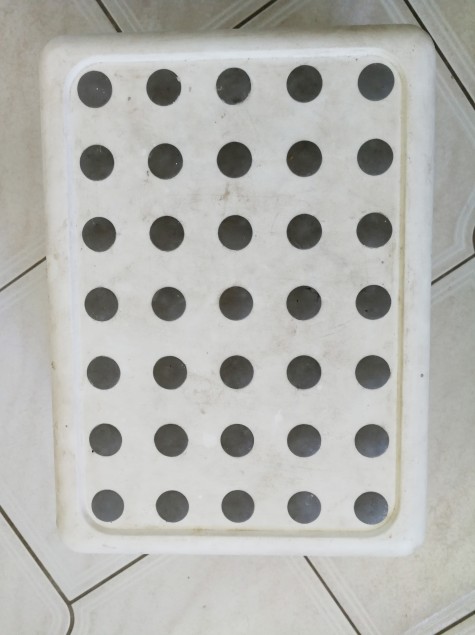 During: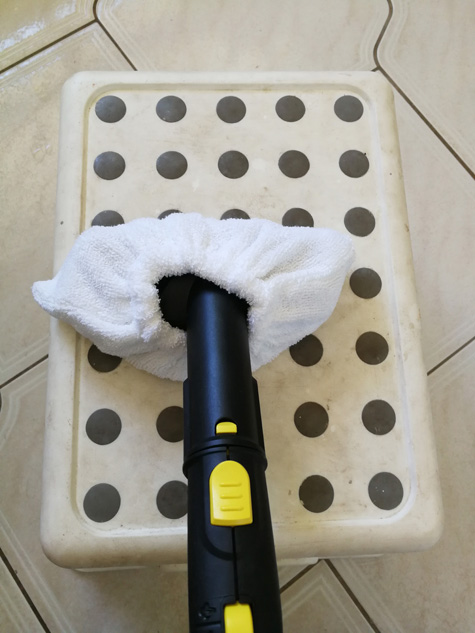 After:
Tile grout cleaning in the bathroom: Worked efficiently with the continuous steam. It is able to remove the soup scum built up along the grout, as well as over the glass and tiles easily. Probably the best place to use the steam cleaner on. Very happy with the result.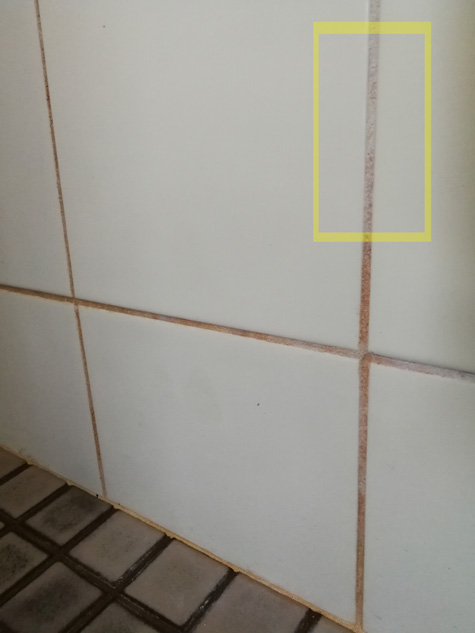 Floor mopping: Works great using the floor nozzle and cover cloth, without any chemical at all. The only downside is the cleaning on the cover cloth. It is quite impossible to clean it properly. It will be great to have few more cover cloth in the package, or, to have an engineered cloth which would allow easier cleaning.
The steam cleaner is unique as it lives up to it promise on the continuous steam. With 1 litre of water it can basically clean the entire bathroom without stopping to refill, or, to wait for the reheating of water. It is miles better than some low cost alternative which I have to wait for a minute or two, for every 30 seconds of steam.
We noticed, though, that the steam hose gets quite hot during operation.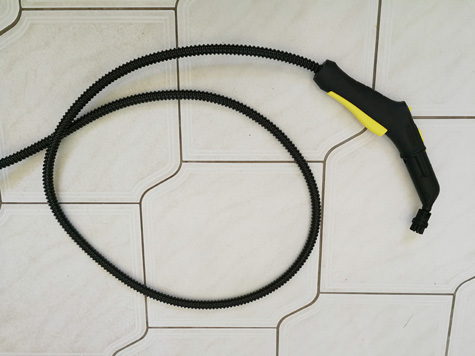 However, with the limited accessories, as well as the relatively "cheap" feeling plastic, it is a slight disappointment. From an ease of use perspective, the effort to keep the cover cloth clean during or after use is excessive. It would also be good to have some sort of cable and hose coiling or retractable feature on the cleaner.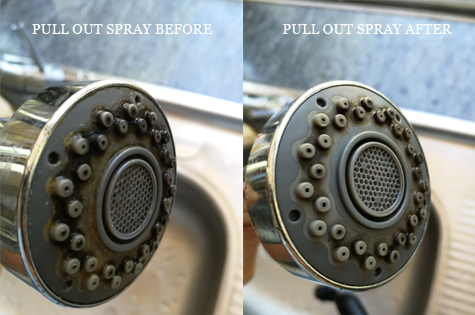 As such we would award this as a 3 star product. It can be easily upgraded to 4 or even 5 stars with few more spare cover clothes or better accessories included in the box.
The down side?
Compared to other steamers, the Kärcher SC 3 Steam Cleaner is a bit pricey. It also doesn't come with many tools as it only has a hand nozzle for surfaces such as showers and mirrors, and a small round brush for scrubbing small items. It doesn't come with a carpet glider, too, which is a bit of a disappointment.
Price
You can purchase the Kärcher SC 3 Steam Cleaner for RRP $290 at Bunnings. It may be pricey if compared with other steam cleaners, but this is actually mid-priced in Kärcher standards. This steamer doesn't have head-turning features, but it does its job pretty well.
About Kärcher
Kärcher has 11,500 employees in 60 countries and 100 companies. The family-owned firm produces its cleaning equipment in Germany, Italy, Romania, the United States, Brazil, Mexico and China. More than 50,000 service centres ensure worldwide customer service. In the company's development centres, more than 650 engineers and technicians are engaged in design engineering new solutions. In 2015 the company posted its highest-ever sales revenues of €2.22 billion and sold 10.8 million machines, more than ever before in its history.