Volvo has unveiled its all-new XC90, a premium-quality, seven-seat SUV with world-leading safety features.
Volvo says its new technologies take the company a significant step closer to its ambition of no one being killed or seriously injured in a new Volvo car by 2020.
The standard safety package on the all-wheel drive, seven-seat premium SUV will include two world first safety technologies: a run-off road protection package and auto brake at intersection capability.
These innovations will form part of a suite of safety features that will make the all-new XC90 one of the safest cars ever made.
"Our starting point on safety is the same today as it was 87 years ago: real-life situations," says Dr Peter Mertens, Senior Vice President Research and Development of Volvo Car Group.
"We study data. We crunch numbers. We innovate. The result is one of the safest cars ever made."
The Volvo will deliver off road protection. Run-off road is a common accident type with different causes, such as driver distraction, fatigue or poor weather conditions. Volvo has developed the technology to protect occupants should these situations occur.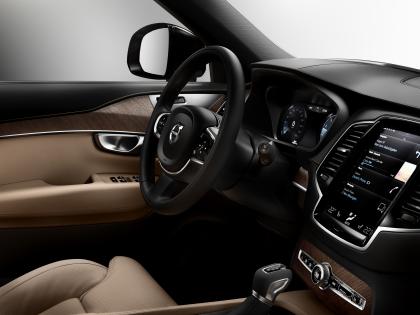 Volvo has also developed a Safe Positioning capability means that in a run-off road scenario, the Volvo XC90 detects what is happening and the front safety belts are tightened to keep the occupants in position. The belts are firmly tightened as long as the car is in motion.
To help prevent spine injuries, energy-absorbing functionality between the seat and seat frame cushions the vertical forces that can arise when the car encounters a hard landing in the terrain.
Volvo says this solution is capable of reducing the vertical occupant forces by up to one third will counteract spine injuries.
It also features automatic braking if the driver turns in front of an oncoming car. This is a common scenario at busy city crossings as well as on highways, where the speed limits are higher.
The car detects a potential crash and brakes automatically in order to avoid a collision or mitigate the consequences of a crash.
Other safety innovations of the Volvo CX90 include: pre-crash protection in rear impacts, rollover prevention and protection, information for black-spots, queue assist and a stronger safety cage.
The SUV will be on sale from May next year and will available with a choice of four-cylinder petrol or diesel power, and a plug-in hybrid system that can travel up to 40km on battery power. Priced from $70,000.