After 12 days of waiting since the anticipated due date of April 20, the Duchess of Cambridge has given birth to a girl – reportedly much to the delight of both parents and the people of England.
The new Princess was born at 8.30am London time on Saturday May 2 in the Lindo Wing of St Mary's Hospital, Paddington, with dad, Prince William present for the occasion. She weighed-in at a healthy 8lbs 3oz after a 3-hour labour.
The new Princess also shares a birthday with another 'prince' of England – star footballer David Beckham who turned 40 on May 2.
The baby girl is fourth in line to the throne after her grandfather, Prince Charles; dad; and brother, Prince George. However, until recently, she wouldn't have been able to call herself a princess. A few years ago, the Queen changed arrangements so that the children of the eldest child of the heir apparent, that is, Prince Charles, would have the title of His or Her Royal Highness and be known as Prince or Princess.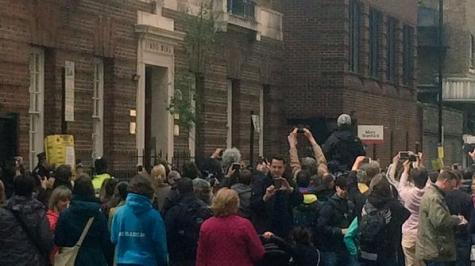 The speculation now centres around the name to be given to the baby princess, with Alexandra, Alice, Charlotte and Victoria all favoured and with Royal pedigree. Other suggestions include Diana after Prince William's mother, Caroline as a variation on the Duchess of Cambridge's mother's name of Carole, Elizabeth after the Queen or Philippa after the Duchess' sister and Prince William's grandfather, the Duke of Edinburgh Prince Philip.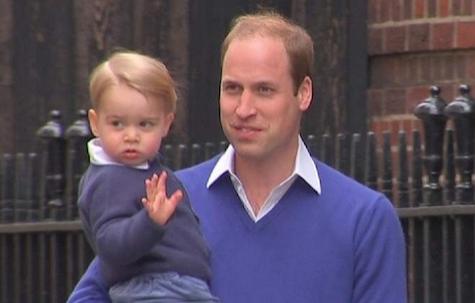 On Saturday afternoon, Prince William left the hospital and picked up Prince George from Kensington Palace, bringing him back to St Mary's hospital to meet his little sister for the first time. George was carried by his father as both princes waved at the waiting media.
Before leaving hospital to pick up George, Prince William told reporters he was "very happy" with the birth of his daughter.
Not long after and just hours after giving birth, the Duchess of Cambridge, stepped outside with husband Prince William and their newest bundle of royal joy. Neither said anything, but smiled and waved to cheering crowds.
Kate was dressed in a yellow flowery dress by UK fashion designer Jenny Packham. The royal family then departed the hospital, with William loading the baby in her car seat.
According to Reuters, the young family will remain in their Kensington Palace residence for a couple of days, before returning to their country mansion in Norfolk, eastern England.
* * *
First published May 2; updated May 3.