Whether for vacation or work, travelling while pregnant requires an extra amount of attention. If a regular trip can make the best of us uneasy, pregnancy takes this to a whole new level. But let's not worry in advance: we've compiled a list of useful tips that make the pregnant-travel experience better, more comfortable and safer.
1. Most important of all: travel insurance. If you take every precaution but forget about proper travel cover, think again. Most travel insurance companies don't offer coverage when travelling against doctor's advice or beyond the maximum permitted weeks of pregnancy.
It's also important to know that many insurance companies operate with restrictions when it comes to pregnancy-related complications, gestation issues and multiple-baby pregnancies.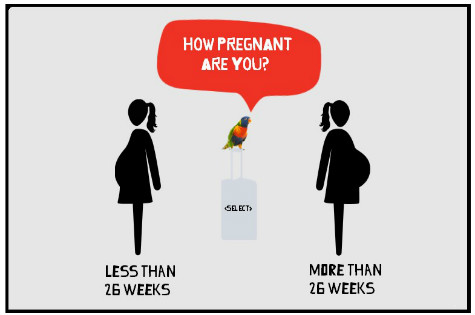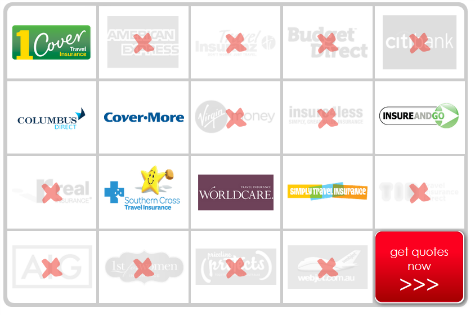 Image credit: Screen capture from Comparetravelinsurance.com.au
If you're under 26 weeks with a single pregnancy and have had no complications – your options are reduced from 19 to 7 insurance companies.
2. Facilities are a game changer. Pregnancy changes everything, and this includes locations that you previously perceived as safe. When pregnant, make sure you're landing and staying in a place with good roads, a functioning transport network and working hospital facilities. Better safe than sorry is the rule to follow.
3. Adventure time? Only if the doctor approves it. Activities like scuba diving, amusement park rides or hikes are not recommended for future moms. Of course, some risks are obvious and thus, easy to avoid, but be sure to consult with your doctor first if you have any doubt about your plans.
4. Vaccination and meds. Learn in advance if your destination requires new vaccines, and consult with your doctor if those are suited for you. Regarding the medication: pack what you need in advance. You don't want to be in a foreign country rushing to an unknown pharmacy for medication. Just a little bit more of planning, but it's worth it.
5. Long flight? If you're going to be on a plane for hours, you'll need plenty of water, comfortable clothing and DVT flight socks. Swelling and dehydration can happen during long flights, but not if you're prepared.
6. The craving. Think about what you're going to eat if your destination is known for its exotic food. Make sure that you're eating fresh and healthy, and don't push the luck if you can't discern the quality of the food. Also, remember that the water is not always as good as home.