Cetaphil, the dermatologist and paediatrician recommended skincare brand that makes one of the most gentle and effective cleansers and moisturisers, has just launched Cetaphil baby, a skincare range for baby which helps create the foundations for healthy skin development.
With five key products, the new Cetaphil baby range keeps the focus on baby's needs with each product having the singular and critical goal of protecting and nourishing newborn and infant skin with botanical extracts including natural camomile, shea butter, aloe vera and almond oil. All Cetaphil baby products don't cause tears and are soap free, paraben free, mineral oil free, lightly scented, pH balanced, hypoallergenic and dermatologically tested.
Using extra gentle skincare products designed for delicate skin is always important as baby's skin is different as it is thinner and 10 times more sensitive
[1]
. It also has a less effective skin barrier to protect against external factors
[2]
.
Dr Howard Chilton, a neonatologist (a baby's physician) for over 35 years and best-selling baby book author, explains in his independent blog
www.babydoc.com.au
that babies have less skin oil, as the sebaceous glands are hardly functional for the early weeks after birth. It is only after a few weeks that they become more active and babies can develop cradle cap and seborrhoeic eczema (an inflammatory skin disorder affecting the scalp, face and torso). To help speed the process up he advises using a moisturiser.
Dr Chilton also believes massage is beneficial as baby's skin is the most sensitive organ of communication and they rely on and relish tactile sensation. There is little that calms a baby more successfully than a massage from their mother. Many mothers use it as a regular part of the baby's pre-sleep routine or to calm them down in the evening. He believes massaging your baby is a fundamental way to allow intimacy into our lives and is important to keep them calm, connected and happy.
All bottles have been ergonomically designed not to slip out of your hands when washing, moisturising or massaging baby's delicate skin. The specially formulated Cetaphil baby range includes:
Cetaphil baby Gentle Wash & Shampoo 230ml
Is designed especially for newborns and infants formulated to be mild and gentle. It gently washes and nourishes skin without drying from head to toe. It is lightly scented with a tear free formula that is soap free and hypoallergenic with glycerine & panthenol to help keen skin hydrated.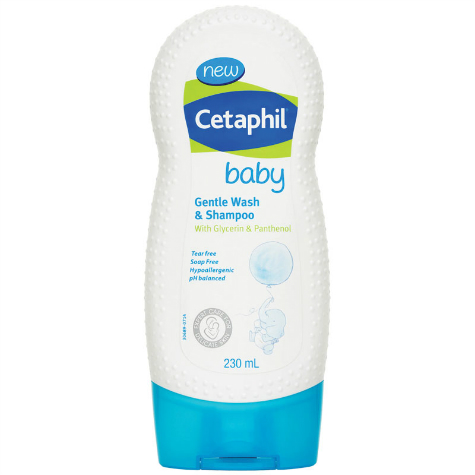 Cetaphil baby Ultra Moisturising Bath Wash 230ml
Developed for infants as an ultra moisturing cleanser that gently washes dirt away. It contains 1/3 moisturing lotion and soothing aloe vera to keep skin hydrated while cleansing.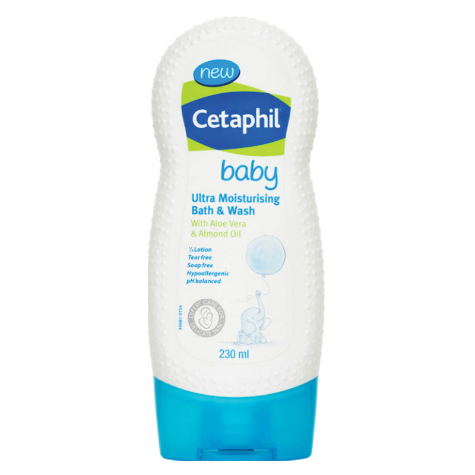 Cetaphil baby Shampoo 200ml
Created for infants to be extra mild and soothing to help gently cleanse the sensitive scalp and hair. Contains soothing camomile and nourishing aloe vera that helps prevent scalp from drying out.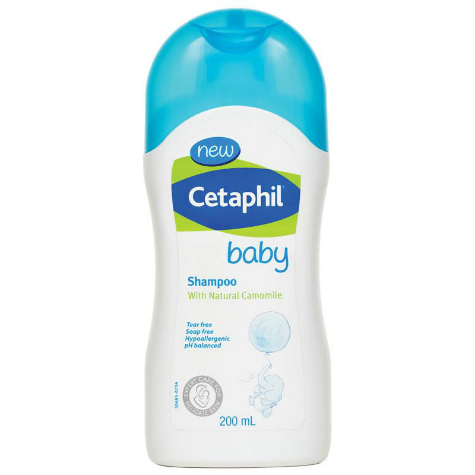 Cetaphil baby Daily Lotion 400ml
Specially developed for newborn and infant skin that helps nourish and protect skin from dryness. It contains the richness of shea butter and glycerine to help hydrate and soothe skin.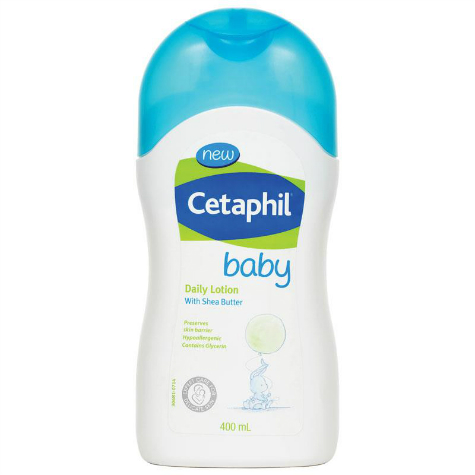 Cetaphil baby Massage Oil 200ml
This beautifully developed massage oil is created for newborn and infant skin to help relax and calm baby while locking in moisture. It can be used for scalp and body and contains nourishing Vitamin E and shea butter to keep skin soft and nourished.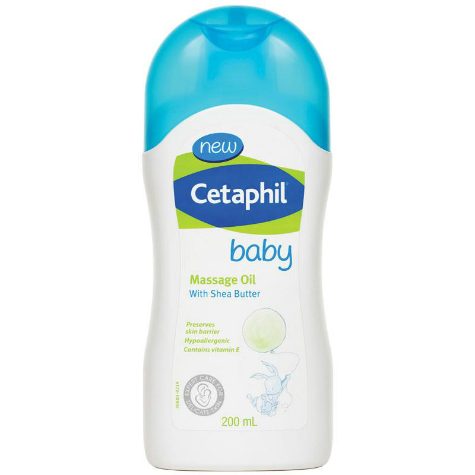 The Cetaphil baby range offers ingredients to encourage the development of nourished and healthy skin, and works in conjunction with Cetaphil's therapeutic range if baby's skin is compromised or requires additional care.
Cetaphil baby products are available from pharmacies nationally, Big W, and Woolworths Stores. For stockist inquiries please phone Galderma on 1800 800 765 (Australia) 0800 175 104 (New Zealand). View the Cetaphil baby range via
www.cetaphil.com.au
.
THE PRIZE
Win 1-of-6 Giveaway Packages, which includes:
Cetaphil baby Gentle Wash & Shampoo 230ml - $8.50
Cetaphil baby Ultra Moisturising Bath Wash 230ml - $8.50
Cetaphil baby Shampoo 200ml - $7.50
Cetaphil baby Daily Lotion 400ml - $10.50
Cetaphil baby Massage Oil 200ml - $7.50
Total price pack: $42.50
Win 1-of-6 Cetaphil give-aways
Thank you, you have entered the competition.