After test-driving the Toyota Kluger, we moved forward with our hunt for a perfect SUV for our expanding family and friends.
This week, it was the Australian built seven-seat Territory Titanium AWD, which came to our attention after seeing it reported as the most popular SUV in the family segment.
We were impressed by the rearward vision of the vehicle, practicality and ease of use. Lots of in-cabin storage areas for all seats, but it did seem smaller inside than I thought it would be.
The Territory offered plenty of grunt when you put your foot down and the ride was comfortable with the vehicle handling the road well. It was easier to park than I thought it would be.
However, the interior did seem a bit bland and the cabin technology didn't seem as advanced as the Toyota Kluger, but it does offer steering wheel controls, such as cruise control, sound system, ipod and Bluetooth mobile integration and a USB port, which are standard across the range.
The first and second row were comfortable. There was enough room for the shopping, kids' school bags and sporting equipment.
The TS and Titanium models also feature an intelligent 8" colour touch screen, as well as, an advanced satellite navigation with traffic message channel and an Alpine rear DVD player in Titanium models, which the children loved.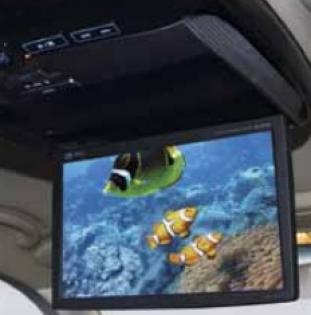 There are also handy roof carry bar rails for those family road trips.
A big positive for me was the reverse camera and sensor system. Boasting a 5-star ANCAP safety rating, there are a range of features that reassure that the family is protected, including emergency brake assist and numerous airbags throughout the vehicle for the driver and passengers.
For us, whatever technology the Territory lacked in comparison to the Kluger, it made up for in safety. We give it four stars and now move on to the Holden Capitva in our hunt for our perfect family SUV.
Territory price range: $39,990 – $62,740 (plus on-road costs)
Engine: 4.0-litre six-cylinder petrol
Transmission: Six-speed automatic
Fuel: 10.6L/100km