Ahead of Breast Cancer Awareness month, a now global phenomenon, a new national survey1 points to a surprising number of Australian women still living in the dark about their personal breast cancer risk. While almost two-in-three women know someone diagnosed with breast cancer, a mere 23% admit to undertaking adequate self-detection steps, and just under half with an immediate family member diagnosed is unaware of their heightened risk.
The findings are concerning, as having an immediate blood relative (mother, sister, daughter) with breast cancer not only doubles a woman's risk2 but lack of timely detection at an early stage increases the chance of the cancer spreading, which may make it harder to treat and beat.
To help combat the complacency, respected media personality Tracey Spicer has fronted a new documentary to encourage women to arm themselves with knowledge of their personal health profile and take action. Called Let's Talk About Breasts, the documentary follows Tracey, who confesses to going seven years without a mammogram, on a very personal quest through her own detection experience and showcases a group of her closest friends sharing their deepest fears, hopes and encounters with the disease.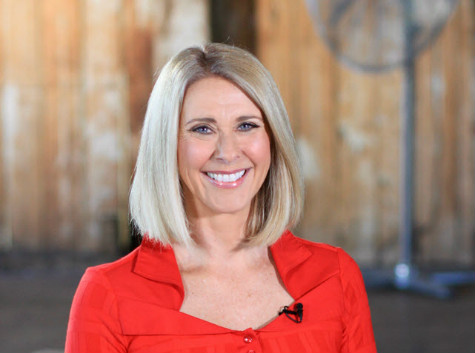 Tracey Spicer notes, "I am on a mission to empower as many women as I can to take action to get to know their breasts and cancer risk.
"I took the bold move to have my 3D mammogram filmed knowing something might be found, but I thought, if there is something ominous lurking then I want to get it early. Thankfully it was clear.
"I think others need to embrace the same mindset. Sharing my experience and talking to other women was a privilege but also an eye opener. The 'it won't happen to me' mentality must stop because complacency is the worst enemy of a woman at high risk," Tracey added.
Cancer is a topic close to Tracey's heart, with one side of her family decimated by the disease, her own breast cancer scare, and dense breast tissue putting her at heightened risk, Tracey, 48, was referred by her doctor for a 3D mammography exam, which uses a newer technology clinically proven to provide a more accurate diagnostic mammogram.*3,4,5
While the national breast screening program invites women from the age of 50 to undergo traditional 2D mammograms, accepted as the gold standard in screening, it unfortunately is not without limitations for diagnostic testing.
Breast Radiologist at the Royal Women's Hospital in Melbourne, Dr Clair Shadbolt explains, "Breast structures can overlap in a traditional 2D mammogram, which can cause some cancers to be missed or produce 'false alarms' as normal tissue can appear as abnormal. This can lead to unnecessary further testing and increased patient anxiety.5,6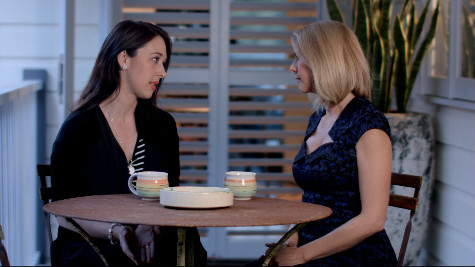 "Whilst screening is the best option for most women, there is a group of women at a higher risk, such as those with a strong family history and women in their 40s with dense breasts, who may benefit from a diagnostic test such as a 3D mammogram. It's important high risk women know their options for the most beneficial detection method for their situation. My advice to women is to talk to your doctor to determine your risk level and the most appropriate course of action," said Dr Shadbolt.
Although survival rates continue to improve, now 96% at 5 years7 , the fact remains that breast cancer is still a harsh reality faced by many women and their families and vigilance is vital. And while women may know that the initial steps to breast cancer detection are three-fold; physical exams, screening and diagnostic mammography for those at high risk, many are failing at the first hurdle. Close to eight-in-10 are not regularly performing self-checks as recommended.1
Women are encouraged to speak to their doctor to discuss their options.
Let's Talk About Breasts documentary (#letstalkaboutbreasts):
Krystal Barter, Founder of Pink Hope says: "We are really proud to partner with one of our long term supporters, Tracey Spicer. The Let's Talk About Breasts documentary is a powerful opportunity to get women and their families talking about breast cancer risk. We are thrilled to receive $1 for every watch and share of the documentary. This invaluable contribution to Pink 3 Hope will go towards our Assess Your Risk tool to ensure families at high risk can empower themselves to make the best choices to manage their health."
#letstalkaboutbreasts #pinkhope #brightpinklipstickday #traceyspicer
About 3D mammography exams
Traditional 2D mammograms provide doctors with a 2D image to evaluate the breast. This can be limiting due to overlapping layers of tissue, which can sometimes produce unclear results, false alarms, or worse – cancer being missed.5 For a woman having a 3D mammography exam, the experience is very similar to a traditional 2D mammogram. However it works differently by delivering a series of detailed breast images, allowing doctors to better evaluate the breast layer by layer. Doctors are able to test for breast cancer with significantly more accuracy – regardless of a woman's age or breast density.3,4,5
About Hologic
Hologic, Inc. is a leading developer, manufacturer and supplier of premium diagnostic products, medical imaging systems and surgical produtcs. The Company's core business units focus on diagnotics, breat health, GYN surgical, and skeletal health. With a unified suite of technologies and a robust research and development program, Hologic is dedicated to The Science of Sure. For more information on Hologic, visit
hologic.com
.
* Compared with traditional 2D mammography alone.
† Hologic, Inc. will donate $1 (AUD) to Pink Hope for every YouTube unique view or social media share of the documentary Let's Talk About Breasts, up to the value of $10,000 (AUD). The donation will specifically support Pink Hope's Prevention Hub.
1 Galaxy Omnibus 'Australian Women and Breast Cancer Questionnaire', August 2015. Conducted with 500 women aged 18+.
3 Friedewald S, Rafferty E, Rose S, et al. Breast cancer screening using tomosynthesis in combination with digital mammography. JAMA. 2014;311(24):2499-2507.
4 Skaane P, Bandos A, Gullien R, et al. Comparison of digital mammography alone and digital mammography plus tomosynthesis in a population-based screening program. Radiology. 2013;267(1):47-56.
5 Rose S, Tidwell A, Bujnock L, Kushwaha A, Nordmann A, Sexton R Jr. Implementation of breast tomosynthesis in a routine screening practice: an observational study. AJR Am J Roentgenol. 2013;200(6):1401-1408.
6 Brodersen J, Siersma V. "Long-Term Psychosocial Consequences of False-Positive Screening Mammography." The Annals of Family Medicine 2013 Mar;11(2):106-15.