There's nothing more rewarding than seeing your baby for the first time and to help you enjoy those first few months Bio-Oil has put together a handy gift pack. For mum there's a 125ml Bio-Oil to help keep skin soft and supple, a Bio-Oil candle for total bliss and a Tresillian book to help you navigate the parenting path with confidence.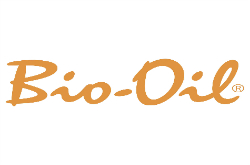 Bub gets a cute plush duck and a handy muslin cotton wrap. Bio-Oil is a specialist skincare oil that helps to visibly reduce the appearance of scars and stretchmarks, while also addressing ageing skin and uneven skin tone. A combination of botanical extracts (Chamomile, Lavender, Rosemary and Calendula) and Vitamins A and E, Bio-Oil also features the breakthrough ingredient PurCellin Oil, which ensures a light, non-greasy consistency.
THE PRIZE
We have 4 gift packs from Bio-Oil to give away to 4 winners, with each gift pack consisting of
- One 125ml Bio-Oil
- One Bio-Oil candle
- One Tresillian book
- One Muslin wrap
- One plush duck
RPP: $100
To participate, please submit your entry via the competition tab below:
Win 1-of-4 prize Mum and baby gift pack from Bio-Oil
Thank you, you have entered the competition.