Spring cleaning is a chore that not everyone enjoys doing. But, nevertheless whether you are a fan of it or not, it is something that simply has to be done. The good news is that it doesn't have to be all that difficult, if you know the proper ways to take care of things. In this article we are going to present you with some of the best spring cleaning tricks, coming straight from the experts, that you should definitely try out to make your cleaning chore a lot easier to take care of.
Unpleasant odors
Unpleasant smells in your home are something that no one wants around. Lucky for you, there is a whole bunch of products out there that you can use to get rid of them. However, there are cheaper tricks to apply as well.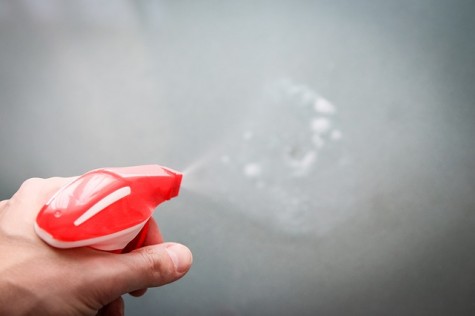 Odors can come from various sources, such as wet towels, refrigerators, microwave ovens, and the like. One helpful trick is to put some baking soda next to your sheets and towels, so that all the unpleasant smell is absorbed. When it comes to your microwave, you can cut up a lemon, put it in a cup of water, and heat it up until it's all steamy. Leave it like that for up to 20 minutes, and then wipe the insides of the oven. This is a great solution for getting rid of both odor and stains.
Bathroom and kitchen floors
Unkempt tiles are certainly not a pleasing sight for the eyes. The good news is that there is a simple way to take care of them. For starters, vacuum the tiled floors so that no dirt accumulates in areas that are harder to reach. Always do this before mopping or cleaning. The next thing that you should do is use a cleanser to clean the tiles. If you don't have one, you can also mix a few drops of vinegar into hot water, and use this solution. Make sure to dry the floor afterwards, in order to give it the proper shine, and prevent dirt from accumulating.
Computer and TV monitors
You should keep in mind that computer and TV monitors are sensitive to regular cleaning methods, such as using microfiber or a wet cloth. In order for you not to damage them, you should look for other solutions. A great trick that you can apply to such sensitive surfaces is to clean them by using coffee filters. Their makeup is delicate enough for cleaning your screen so that you don't leave any scratches on it during the process.
Removing pet fur
Spring tends to be a difficult time for owners of furry pets. Pet hair gets stuck to your furniture and clothes quite easily. A simple trick to take care of fur that sticks to your household surfaces is to dampen a cloth and rub the area. This will moisten the fur and make it into a hairball, so it will be easier to pick up. You can do the same thing by using a latex or rubber glove. It might not even need to be dampened, as the fur will stick to it due to static electricity that is created by rubbing the surface.
Unclogging the drain
It's really annoying when your sink gets clogged, and doesn't allow the water to drain quickly. However, there is a really simple solution to this problem. A solution that consists of half a cup of baking soda and half a cup of vinegar will do the trick. After you have done that, you should cover the drain with a wet cloth and let it sit for a couple of minutes. A long wire or a string can be used to prod the drain if necessary. After the entire process, flush the drain with hot water. It may be necessary to do everything a couple of more times, if the clog is persistent.
Carpet stains
In order to get rid of carpet stains, you have two options. Carpet cleaning Perth experts suggest that it might be a good idea to seek professional help for this problem, in the case that your carpet has a certain value or the stains pose a persistent problem. If you are willing to do this on your own, then there is a couple of tricks that you should try out.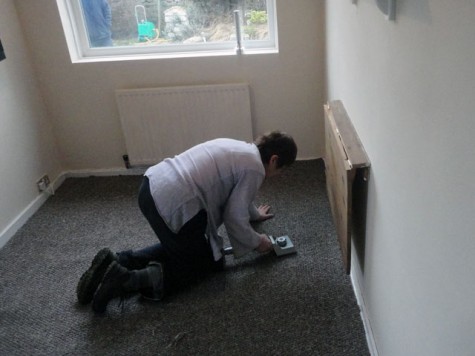 If you own a light carpet, you can apply a mixture of vinegar, salt and lukewarm water. Dampen a cloth with it, and then use it to dab the surface. Another solution is a mixture of ½ a cup of soda, 2 cups of cornmeal and 1 cup of borax. All you need to do is cover the area with this mix, in order to prevent unpleasant odors.
Other simple tricks
Eventually, spring cleaning comes down to taking care of your appliances. There is a simple way to take care of your coffee grinder. Put a handful of rice grains into an empty grinder. Once you have run it for a little while, you can throw the rice away, and just wipe the grinder off. Then, you will come down to small things, such as your jewelry that got tangled. You can use baby powder as a lubricant in order to untangle it easily.
In summation
If you find spring cleaning a complicated chose, then make use of these cleaning tricks to make the job easier for yourself. They are bound to help you do the job faster and more efficiently, so try them out.
Image Credit | Image Credit | Image Credit
ABOUT THE AUTHOR


Ian could be tagged as a passionate sports fan, nature, and photography enthusiast, always trying to keep up to date with tech innovations and development.