As a mother, I have seen my body change drastically throughout pregnancy. I decided to breastfeed both of my children and so expected my breast in particular to change shape and size. However, I have to admit that I was a little surprised about how much they actually changed. They ballooned to a G in just a couple of months and then went all the way back down to a C/B once or twice and all within the space of around 3 years. When they finally decided to settle, I was left with small breasts that didn't look anything like my pre-pregnancy pair.
I just want to take this opportunity to express that the way in which my breasts looked wasn't a huge problem to me. I have been with my loving husband for as long as I can remember and I am proud that the way my body looks is due to my two beautiful children. But the way in which my breasts made me feel was why I began to seriously consider breast enlargement.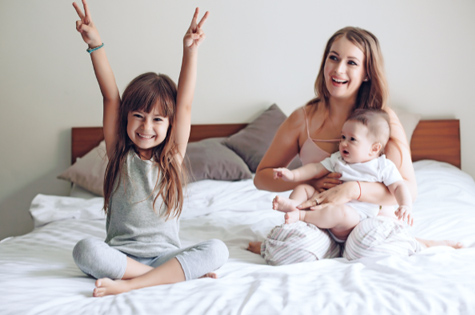 (Image Source: Shutterstock)
Like most women, I'm not 100% pleased with how I look all of the time, but I consider myself to be relatively happy with my body. Sometimes I look in the mirror and think "yeah, you look pretty hot for a mom", whilst there are still days where I wished that some areas looked a little smaller and tighter. I think that once you have produced and given birth to a child you appreciate that your body is a beautiful thing.
In no way do I hate my body and I certainly do not hate my breasts either. But, I have to admit that after they had changed so much during the 3 years of pregnancy and breastfeeding, they didn't feel the same. They were no longer a sexual part of my body and in all honestly, they didn't feel like my breasts at all.
So, I began looking into breast enlargement. At first, I did my research in secret. I don't know why, but I felt embarrassed and guilty for wanting to change what my body looked like. When you become a mother, it's so easy to put your needs and feelings second and in some way, this is what I was doing. I'm a middle aged woman with 2 children, why should I even worry about what my breasts look like? It's not as though I go out very often or even want people to notice them.
But why should us women feel that way? Why are we constantly worrying about what others will think about us if we choose to make a change to our bodies in some way? I'm not saying that everyone should go out and get some sort of plastic surgery. But what I am saying is that it's ok to want to change your body in order to regain confidence and feel happier with your body.
I decided that I was going to try and spread to word and ask if other mothers also felt the same way. I was so surprised to find that many women do in fact feel the exact same way. Why are we ashamed or embarrassed about looking after a part of the body that is used to express our sexuality? Just because we have children does not mean that our sexual needs and wants change in any way. It also doesn't mean that we are no longer a sexual being.
I'm not recommending that all mothers should have breast augmentation. I am, however, recommending that we stop whispering about the subject and be more open with one another. I feel speaking out about the subject will do only good and help women to stop feeling guilty about the subject. As a mother, you should be proud of your body.
Whatever way you choose to experiment with your body, be it tattoos, piercings, fitness, the way in which you dress or even surgical procedures, if it make you feel happy, it should be celebrated. 2 years ago, I finally went under the knife in order to enhance my breasts and I have not looked back. Each day I look in the mirror, I am proud of my decision and feel happier, more confident and ultimately more connected to myself.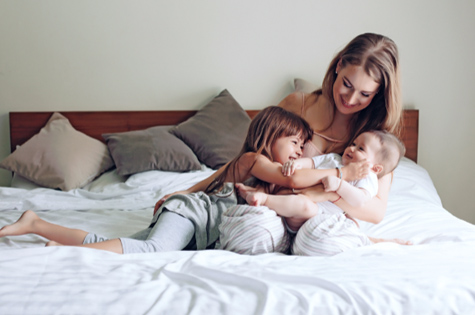 (Image Source: Shutterstock)