Due to population growth, increased mobility, and high living standards, traffic density has become a crucial issue in modern cities. Consequently, environmental pollution is increasing, natural resource reserves are depleting, and commuting times are increasing. These circumstances heighten the importance of competent traffic flow management. Improved traffic flow management entails keeping statistics on transportation infrastructures and watching density levels to adopt improvements.
Existing techniques for collecting these statistics are expensive, labour-consuming, and necessitate remote, offline data collection. To address these difficulties, a smart and wireless vehicle detection system capable of tracking vehicle speed and type and providing real-time traffic flow information should be introduced—this system implementation consisting of wireless magnetic sensor nodes and a gateway node.
How the Vehicle Detection System Operates
It Detects Overweight Vehicles Approaching Overhead Impediments
The vehicle detection system detects overweight vehicles approaching overhead impediments, including tunnels, bridges, and other structures, and informs drivers individually. These systems have a wide range of detection capabilities, flexibility, accuracy, speed, wrong-way vehicles, vehicle counts, vehicle classification, accident detection, stopped vehicle detection, and more typical traffic data like occupancy, gap between vehicles, queue detection, etcetera. The system comprises several subsystems, including traffic video monitoring, remote facility monitoring, traffic flow control, a central control room, and a toll station gate control.
Employs a Compact Magnetometer Sensor
A wireless vehicle detection system employs a compact magnetometer sensor positioned in the axis of a traffic lane at the same position where inductive loops would be installed. However, it comes without the cost, traffic disruption, and invasiveness associated with the trenching work, ducting, and slot cutting required to install and maintain loops constantly. Due to its innovative design, the vehicle detection system may be concealed beneath the road's wearing course to a depth of 175mm, avoiding the requirement for the device to be removed from the road during resurfacing.
Transmits Events Back to the Traffic Signal Controller
The vehicle detection system transmits events back to the traffic signal controller using the system's built-in low-power two-way radio communications. Despite their small size and weight, wireless vehicle sensors boast 8-10 years of battery life. Because no trenching or ducting is needed in the installation, the magnetic sensors may be installed swiftly and easily, minimizing disturbance to local traffic and lowering traffic management expenditures.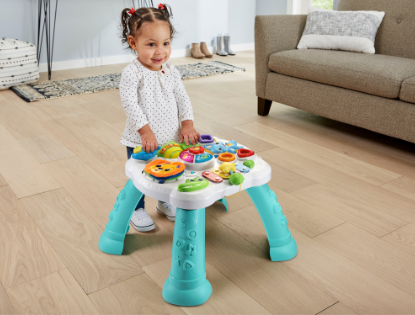 Features of the wireless vehicle detection system:
1. A low-power communication protocol with two-way communication is efficient.
2. All traffic detection programs can be run on a single platform.
3. Reusable and upgradeable remotely.
4. Battery life is projected to be 8-10 years.
5. To assure compatibility, the manufacturer of the traffic light controller and the MIDAS outstation must be different.
6. Contact closure signals that are optically segregated (n/c and n/o)
7. Traffic Dot allows for simple user setting and reporting (Java Application)
Benefits of a wireless vehicle detection system:
1. Reduces road closures, worker exposure, and traffic interruption due to rapid installation and deployment.
2. More dependable and less expensive than conventional inductive loops.
3. Lowers the cost of junction maintenance.
4. The placement of a center lane preserves the road surface's integrity.
5. The installation depth removes the need for removal for resurfacing.
6. Greater endurance and operational life than the average loop.
These wireless and smart vehicle detection systems will revolutionize the norm and make mobility much easier and more convenient. Without them, we are likely to face some challenges.