It is an exciting idea to buy a period home, interested with the prospects of living a vintage lifestyle. However, this excitement can often make people take decisions in a rush and regret later on in life. Once the honeymoon with the project is over, you can quickly wake up to the realities and find that your excitement is turning into stress. You realize that is important to renovate your home and make it as good as a new one.
However, period home renovations can be expensive. Here are some budget friendly renovation tips to help you give your period home a new makeover.
Find the right people
You should conduct some research and get in touch with people having enough experience in working on the old homes. You will need a contractor or a local historian to restore the old houses and properties. They can offer the greatest help and inform you about how the home should be restored to former glory. It is always important to hire professionals having specialist skills for specific jobs, complying with legal standards. You should opt for people with experience in handling listed and older structures. By cutting corners, you can save money in the process.
Begin small
Older homes, irrespective of their size, with possibly need to be renovated and updated in a major way.
However, it is better to start with a smaller renovation – which can be managed more easily. You should always purchase high quality materials and opt for lesser renovation. You might feel tempted to paint swatches and renovate kitchen cabinets immediately. However, the initial renovation stages should always focus on practical things instead of aesthetic beauty, such as:
Taking care of old masonry
Fixing the windows
Repairing the roof
Use a split system renovation
Updating electrical systems and insulation in a home are generally the costliest aspects of any renovation work. However, you should not worry about the updates doing away with every existing period detail in your home. You can use new technology to break a mechanical system down into smaller units. This is known as a split-system and it is actually beneficial to reduce your costs and lower the risks of damaging the period fabric of your home.
Break the project down into tasks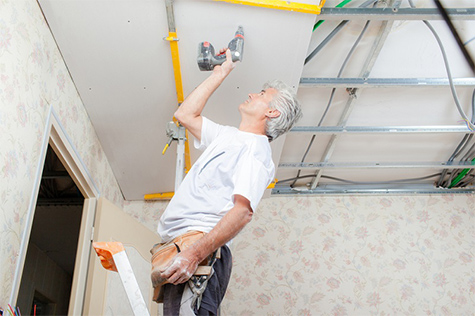 After you have thought out your period home renovations, it is important to write down in detail the various important jobs that you must handle.
Re-point the brickwork on the north face of your old home. Use lime mortar to resemble the look of the original mortar.
Re-plastering the entire home, including chipping of the loose outdated plaster
Plumbing the bathroom anew, by listing all the fittings and fixture where your pipes will be placed in
Updating the wiring of the upper floor, by starting with listing the total number of lighting points, plug sockets etc.
Re-painting all the rooms and applying period style wallpaper in the stairs and hallway
If you want to have professionals to take care of the renovation task, you should allot each job to a specific person, such as builder, electrician or plumber. You can interview some potential candidates for additional help, and get a timescale and quote from them. Compare the quotes and services and negotiate the charges to get a cost-effective renovation.
Buy all the materials
You can also save as much as 40% on expenses for your period home renovations if you buy all the materials on your own. It is recommended that you open up trader accounts with all the local builder merchants, and inform them about your project size.