Everyone at one point in their lives has had to deal with a rental disaster, be that blocked plumbing, a nightmare landlord or a really lazy real estate agent. However according to a recent study, some areas are known to be worse than others.
Based on statistics supplied by Don't Rent Me, the city with the highest amount of rental problems is Southport – Queensland. This is closely followed by Shelley - Western Australia, Frankston - Victoria and Stanmore - New South Wales.
According to the data, Southport Queensland has had the most complaints from tenants in relation to their 'dodgy' real estate agents and property disasters.
The data was collected by Don't Rent Me - a website that allows tenants to review and list problematic landlords, real estate rental managers, and bad rental properties.
Don't Rent Me began in 2012 and was designed to help make the rental market a fair and honest place for tenants and to warn others about negative experiences. Although the website exists to promote negative experiences, the overreaching goal of the site is irrefutably good.
"I had a really poor experience with my previous landlord, the agent and of course the property," says Anthony Ziebell, founder of Don't Rent Me. "The landlord refused to carry out repairs and the agent was incompetent and tried to take all our bond despite the fact we left the house in good repair. After this I wanted to leave a statement online to warn others and discovered there was no outlet to do this, so I created one – dontrentme.com."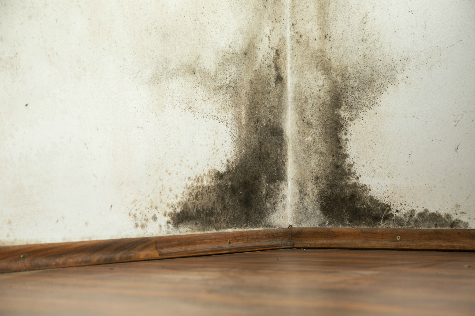 "Don't Rent Me is a platform whereby tenants can air their frustrations, warn others and in the best case scenario, achieve a resolution. Today we hear so many horrible stories and some far worse than my own, but most tenants don't have a way to resolve the problem in an easy and timely manner. Don't Rent Me is giving vulnerable tenants a voice. It is also important for families to have a secure place that feels like home especially for children. I want to make life easier for Australian families by easing stress and frustration. This website does that and also allows tenants to gain back their rights," says Anthony.
Don't Rent Me is very straightforward to use. The user simply needs to click on 'write a review' where they input the address, name and rent period along with their review. All the submissions are assessed by Don't Rent Me to make sure they don't include defamatory language and accusations that are not backed up by documents. Don't Rent Me hopes the website, in following these rules, will eventually become a movement so that they can create solutions to the problems.
"Just recently a tenant posted a review of their negative experience with a property. The landlord found the review and approached us to rectify the situation. As it turns out the real estate agency was not letting the landlord know about issues with the property and therefore nothing was being fixed. The landlord has since fired the real estate agency and the issues have been fixed and the review has been taken down. This is exactly what we wanted to do with this website," says Anthony.

Lousy landlords, agents and poor living conditions can feed directly into damaging families, putting them under stress and hardship. Currently 45% of Australians are renting properties and as house prices rise and people are forced to rent for longer periods of time, this will become an even bigger issue. Don't Rent Me will change this situation and result in quick remediation and identify bad addresses or real estate agents and lift the standard of living for individuals, couples or families who are leasing.