It doesn't matter where you live, what you do, how big your home is, and whether you have kids or not - you need to make sure that you and your family are financially safe and protected at all times. This is why lots of people around the world are looking for ways to do this in the quickest, best, and most effective way possible, but you need to remember that this process can take a lot of time. This is why you need to know what you're doing and how you're going to reach your long-term goals, and if you're one of those mothers who are also looking for ideas that should help them secure their future by getting their finances in order, here are a few suggestions that might help you do that.
Track your spending
This might be the oldest trick in the book, but that doesn't mean that this idea is ineffective. On the contrary, if you take some time to come up with a system that's going to help you figure out how you're spending your money and become financially conscious, you'll be doing more for your monthly budget and your future than you can imagine right now. You can divide your money into several categories and make sure that you don't spend too much on a daily basis, or you can write down everything you pay for during the month. This way, you'll always know where your money is and you'll be ready to welcome the future more adequately when it comes to your finances.
Make smart investments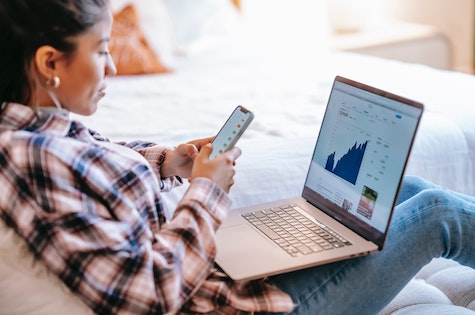 Even though this is one of the best ways to protect your money and start earning more than ever, the fact is that most people don't like the idea of investing. The reason for that is quite simple, and it all comes down to the fact that they actually don't like spending money, even in cases when this makes quite a lot of sense. That's why you should choose smart investments and stick to things that will surely pay off in the future, so don't be afraid to talk to an expert about these things. Your investment advisor will be able to tell you what makes sense and what doesn't, and if they also use helpful investment products for advisers, the chances are that you're going to make the right move and keep your money safer than before.
Try to earn more
The easiest way to boost your finances is to start making more money than you're making right now. This way, you won't have to worry about how much you're spending and whether you'll have enough money in the future. Having more money in your wallet means that you won't have to worry about that many things and you'll be able to focus on your finances more than ever, and that's always a good idea. However, this is easier said than done, and getting a raise or finding a new job that's more lucrative might take a while. Still, you need to be patient and goal-oriented, and if you stay positive, you'll surely find a way to start earning more money in no time at all!
Talk to your kids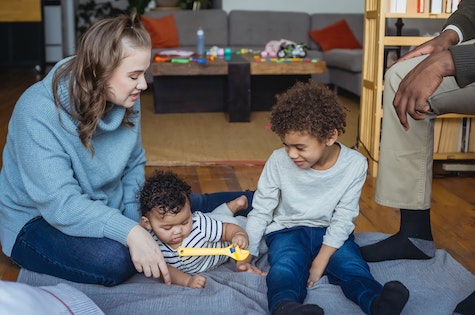 This is something most mothers aren't ready to admit, but the fact is that your kids cost more money than you could've imagined before having them. It doesn't matter how old they are and how many children you have, you'll surely need to set aside a large portion of your monthly budget if you want to make sure they're happy and satisfied. That's why you need to talk to them and get them to help you turn your ideas into reality. Make sure you mention why this is such a big deal and why your family finances affect them as well, and they'll surely understand you and do whatever they can to assist you. This won't just help you get your finances in order, but you'll also turn them into amazing, compassionate, and caring people, and that's something all parents are hoping for.
Getting your finances in order won't be easy, especially if you don't know what you're doing, and if this is the case with you, you'll probably have a problem securing your future. That's why you should check these ideas out and start making the most of them today!