The countdown is on, with less than 8 weeks till Christmas – and so returns the yearly dilemma of finding the perfect gift.
PhotoBox
ambassador and former The Block star, Katrina Chambers, believes the best presents are those that capture a memory which can be displayed and enjoyed every day.
"To me, no moment is too small or insignificant to be frozen forever in a photo, and what better time to celebrate the special moments you've shared with your loved ones than Christmas."
The design blogger adds: "As a busy mum-of-three, I find personalising a gift online is the ideal way to avoid the pre-Christmas queues while still giving something that means that little bit more."
Here are Katrina's tips to help you best capture and display your memories around your home:
1. To fellow mums out there – if your kids are anything like my boys, they're happy to have their photo taken, but get awkward when posing is involved. I find action shots are the best way to avoid this – asking them to run, jump or tell each other a joke, rather than smile down a lens. This way, you'll also have a great memory, rather than just a posed photo!
2. Keep it clean, clearing out any unnecessary clutter in the background of your photo to make sure nothing unnecessary fills the space. Nothing should detract from the focal movement or feeling in the image.
3. Put your ego aside, and defer to a filter if your image needs more oomph. This can be particularly helpful if the elements aren't on your side. With a dash of colour here, some vignetting there, or maybe a cool frame, you'll be able to give your photo that all-important added punch or moodiness.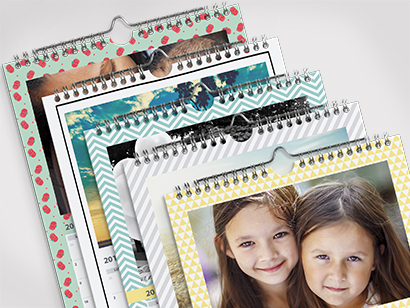 4. Never underestimate the power of a printed photo – it's so much nicer to be able to hold your memories in your hands, rather than keep them locked away on your phone or camera. After a family holiday or day out on the footy field with my sons, I often bring my favourite moments to life in a photo book or on a cushion or canvas with a service like
PhotoBox
.
5. Try hanging your retro prints on a piece of string with little pegs. This can make for the perfect source of inspiration in the office, a classically cool gift for your teenage daughter, or a romantic gesture for a loved one. If you want to take it that step further, attach your images to some fairy lights above the bed. This creates a lovely homely vibe and keeps your favourite memories close as you drift off. Family photos pinned up in the shape of a tree or clock design is also a nice way to make a house feel like a home.
6. Incorporate the moments you treasure most into your everyday life by showcasing them on your
coffee cup
or
calendar
. Whether it's a picture with your best friend or beloved pet, you'll experience that warm fuzzy feeling of a great memory at least once a day.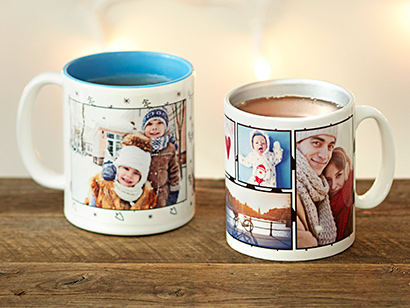 7. Make the most of your photos by repurposing them for gift cards at Christmas, on a friend's birthday or for a family member's wedding. A
photo card
is a more personal way to not only tell, but show someone a gesture of congratulations, thanks or love.