Research has shown that babies who are massaged regularly tend to be more relaxed, eat and sleep better and have less colic, reflux and constipation. Pure sweet almond oil, as recommended by the Infant Massage Association, is the ideal natural lubricant and intensive moisturiser in one to care for your precious baby's delicate skin.
GAIA Natural Baby Massage Oil is made from pure sweet almond oil with just a hint of the pure essential oils of organic lavender and organic chamomile, well known to calm and soothe babies. Ideal to use straight after a bath or as part of their evening ritual, it may help calm a fussy baby.
Containing less than 0.3% of pure essential oils and no artificial fragrances, the gentle aroma of GAIA Natural Baby Massage Oil will not interfere with the bonding process between parent and child.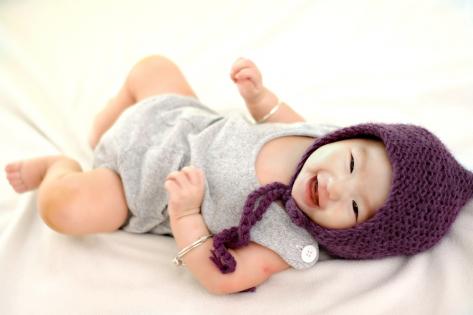 "We have also found that the massage oil is really useful in helping to remove cradle cap from little one's scalps," says creator of GAIA Natural Baby and mum-of-three, Michelle Vogrinec, who devised the range for her son's sensitive skin when he developed eczema at just 8 weeks of age.
"Just massage the scalp with the oil and leave until the cradle cap resembles soggy cornflakes, then gentle remove with a comb or brush. You can then cleanse the scalp with a mild baby shampoo, of course, I suggest GAIA Natural Baby Shampoo!" Michelle recommends.
GAIA Natural Baby Massage Oil is available at leading pharmacies, health food and baby stores nationally.
GAIA Natural Baby's range of pure, natural, organic baby skin and hair care products, contain Australian Certified Organic ingredients, soothing extracts and vegetable oils, to keep baby's skin soft and smooth. Designed for sensitive skin, GAIA does not contain soap, sulphates, petrochemicals, phthalates, lanolin, talc, mineral oils, propylene glycol, artificial fragrances, paraben preservatives or other ingredients known to cause dryness or skin irritations, making it eczema friendly.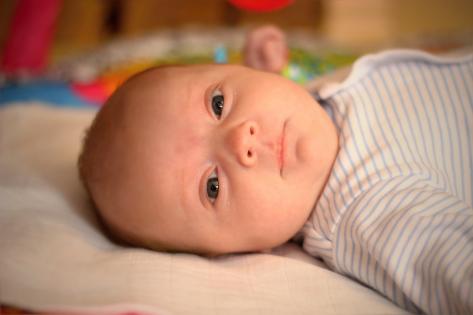 The GAIA Natural Baby range includes Bath and Body Wash, Sleeptime Bath, Hair & Body Wash, Baby Shampoo, Baby Moisturiser, Skin Soothing Lotion, Baby Massage Oil, Conditioning Detangler, Natural Baby Powder and Bamboo Baby Wipes as well as gorgeous selection of gift & travel packs.
For more information on GAIA Natural Baby and other products from the GAIA Skin Naturals, please visit our website www.gaiaskinnaturals.com or contact Customer Service on (03) 9703-1707.
ABOUT GAIA SKIN NATURALS
Born out of the need for effective products to care her child's eczema, Michelle Vogrinec was frustrated at the lack of suitable natural products available. She created GAIA Natural Baby to provide parents with naturally gentle, soothing skin care solutions for babies with sensitive or irritated skin. With the increasing success of their baby range, GAIA continues to develop and release new products, and have also released the GAIA made for men range.
Multi award winning Michelle and GAIA Skin Naturals have previously won:
Australian Micro Business Woman of the Year
Victorian Micro Business Exporter of the Year
Victorian Micro Business of the Year