You can give a piece of the English language to a loved one for around $23 and help more than one million children who have a communication difficulty.
Adopt-a-word is run by children's charity I CAN in the UK.
Your word adoption will help I CAN provide effective, practical solutions to change the lives of children with communication difficulties.
How your word adoption will help:
1 word will providea family with a DVD giving them advice about supporting their children's communication
2 words will help I CAN respond to a call from a parent who is worried about their child's speech.
5 words will help a child to receive one-on-one support from a speech and language therapist.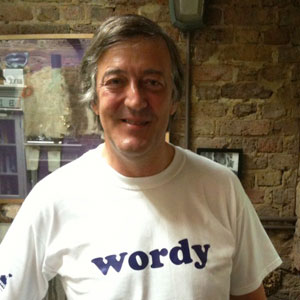 You will join celebrities, Stephen Fry, Sir Paul McCartney and Graham Norton who have adopted words of their own recently.
To adopt a word:
Go to www.adoptaword.com
Search for a word for you would like to buy
You will be sent an official adoption certificate
Your adoption fee goes to help children who struggle to communicate
You can also purchase a personalised mug, t-shirt or key ring, so the recipient can flaunt their new word with pride.