As the Aussie weather heats up and the scent of
summer holidays
is in the air, much-loved media veterinarian Dr Katrina Warren is inviting all Aussies and their pets to visit the unspoilt Shoalhaven on the NSW South Coast for their next holiday.
Whether it's a pooch or pony, feathers or a feline, nothing is more fun than a family holiday when pets are included. Just two hours from Sydney and Canberra, the unspoilt Shoalhaven is recognised as one of Australia's leading pet-friendly destinations, offering visitors a unique array of pet-friendly accommodation and activities to create the ultimate pet paradise.
Dr Katrina says the Shoalhaven offers something for everyone: "There's some of the most picturesque off-leash areas in NSW, including beaches, parks, rivers, trails and dog parks, all of which are perfect for running or relaxing. The region also boasts an unrivalled selection of pet-friendly accommodation and cafes that are happy to host the furry members of the family too."
Horse lovers who want to hitch up their trailers and bring their equine friends along can take their pick from several agistment options, or holiday with their horse at tailor-made accommodation offerings.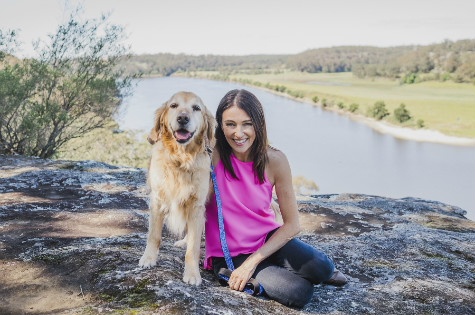 "Some of my best holiday memories have been made running along the perfect sandy beaches of the Shoalhaven with my dogs. To see the joy on their faces and their tails wagging, brings me a huge amount of pleasure," adds Dr Katrina.
Careful preparation is the key to ensuring the whole family has a safe and enjoyable time. Dr Katrina offers her top tips to help families travelling to the Shoalhaven with pets:
• A visit to your vet prior to departure is recommended to make sure your pet is up to date with treatment, including paralysis tick prevention
• Always have an ID tag on your pet's collar with a contact number of where you are staying
• When travelling in a car be sure to have cats and small dogs confined in a crate and large dogs harnessed
• Pack your pets regular food and some home comforts to help them settle in
• Make sure you have regular toilet and water breaks
• With dogs, be sure to keep them on a leash whenever you are outdoors and keep cats confined indoors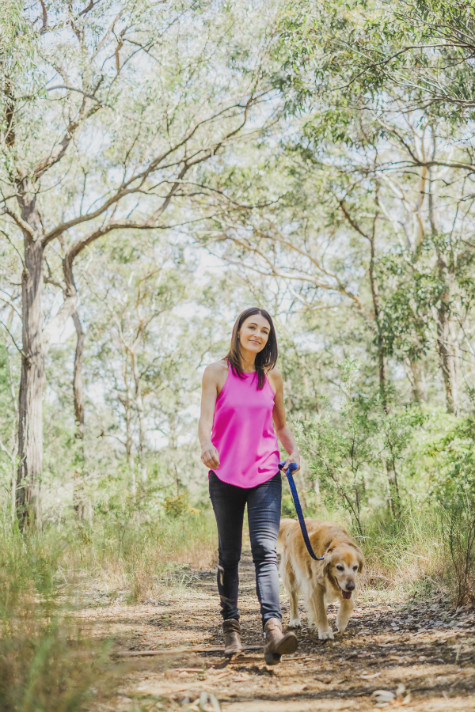 About Shoalhaven
Whether you're after a rejuvenating, refreshing break, an activity-packed family holiday or a quiet romantic escape, our region offers it all.
Shoalhaven is bordered by the mountains, coastal plains and 109 magnificent beaches, and includes 49 towns and villages. From Sydney, it's an easy two hours' drive 160 kilometres south.
And from Canberra, it's a two and a half hour's drive north of around 200 kilometres.
Water-lovers have so much choice with a wealth of lakes and inlets, great surf beaches, excellent tidal and beach fishing, boating and watersports. Nature enthusiasts can enjoy some excellent bushwalks with an abundance of native flora and fauna to discover.
Rich in local culture, the Shoalhaven's many annual food, wine and arts festivals and events have become popular reasons to getaway. A wander through our colourful weekend markets is also a popular pastime, often after a leisurely Sunday brunch. Foodies love the range of fresh produce farmed and harvested locally including delectable seafood, market garden produce, wine, dairy, coffee and olive oil. And our many cafes, bistros, takeaways and restaurants ensure you're never short of places to enjoy it all.
For those that love a good drop, the region offers 20 vineyards, and 11 cellar doors, as well as wine tasting tours for weekenders. The Shoalhaven's temperate climate is comfortable all year round, with balmy sea breezes to cool in summer and clean crisp air for long country walks in winter.
Accommodation options range from luxury retreats through to award-winning bed and breakfasts, boutique hotels and guesthouses, motels, tourist and caravan parks, rental apartments, holiday cottages and cabins.
Our Shoalhaven welcomes you.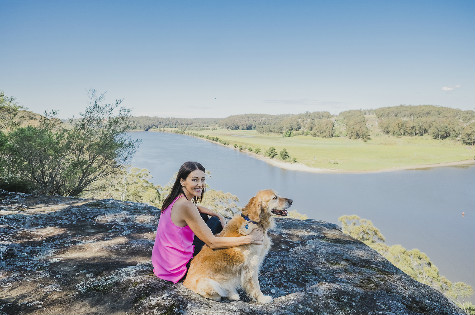 Hashtags:
#unspoiltshoalhaven #unspoilt #shoalhaven #experienceunspoilt #petfriendlyshoalhaven #drkatrina