Hey kids! Scribble, sketch and draw!
At M.A.D.E these school holidays, kids can enjoy a self-guided funny-face tour. M.A.D.E has activities to teach youngsters about the exaggerated style of comics and cartoons and there are opportunities for children to put their artworks on display.
All this plus a $5 hot chocolate and cookie offer from Saltbush Kitchen.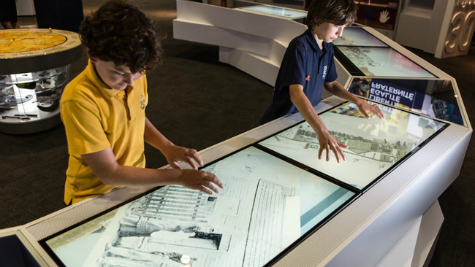 When:
Saturday 19 September – Sunday 4 October
Where:
M.A.D.E - Museum of Australian Democracy at Eureka 102 Stawell Street South Ballarat
Entry:
Adult $12, Children 6-15 $8, Under 5 free
Free for Ballarat locals upon presentation of identification
M.A.D.E is not like other museums. There are touchscreens that behave like giant iPads. There are interactive and immersive surprises to make children think about issues today. Fun music, great speeches and much more are in the exhibition. M.A.D.E is on the site of the historic battle of the Eureka Stockade. We use clever technology to get people to care about what happened here in 1854 which shaped Australia as a country.
M.A.D.E is the winner of the 2015 MAGNA Innovation Award.
THE PRIZE
We have 10 family passes, to be given away to 10 winners. Each ticket is priced at $35, valid for minimum 1 adult, minimum 2 children, maximum 5 persons.
To participant, please submit your entry via the competition tab below
Win 1-of-10 M.A.D.E Family passes
Thank you, you have entered the competition.