Everyone's favourite cheeky piggy, Peppa Pig, is coming to Australia for her very first Christmas down under and fans can tune into her adventure with a special episode Christmas with Kylie Kangaroo airing on Monday 13th December at 5:55 pm on ABC Kids!
Available to watch live, stream on ABC iview or the ABC Kids app, the episodic special will see Peppa, George, Mummy Pig and Daddy Pig swap their Christmas jumpers and woolly hats for shorts and sun hats as they fly all the way to Australia to spend Christmas with Kylie Kangaroo and her family. As it's their first festive season under the hot sun, Kylie Kangaroo gives Peppa and her family a quintessentially Australian experience, including a barbecue at the beach with everybody's favourite treat, corn on the cob!
This is a completely new experience for Peppa and George, as they reminisce about crunching through the snow and making a snowman, Kylie shows them how to make one the Aussie way – with sand! Complete with driftwood for the arms, beach pebbles for the eyes and mouth and a corn cob for the nose, what could be more Christmassy than that!
It wouldn't be Christmas without a visit from Santa and this year, he's swapping the sleigh for a surfboard and a feast in the North Pole for a paddle in the sea.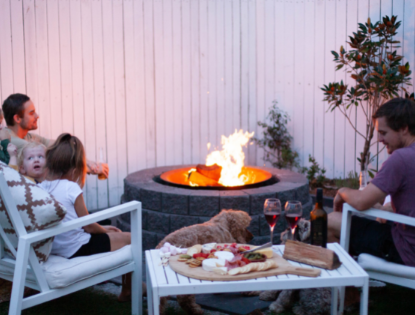 In addition to the episode, little piggies can watch Peppa and her newfound Aussie friends search for Santa on her trip to Australia with an extra special content piece that will be housed on The Home of Peppa Pig YouTube channel. As they search for clues, Peppa visits an Australian beach, has Christmas lunch with corn on the cob and cream topped pavlova and opens presents with her new friends. To bring this to life, Hasbro and its global entertainment studio, eOne, collaborated with two local families and influencers, Dani Venn and Amanda Morley of Just a Melbourne Mama.
Christmas with Kylie Kangaroo will premiere on Monday 13th December at 5:55 pm on ABC Kids and will then be available to stream on ABC view or the ABC Kids app. Additionally, the special content piece will be available from 14th December on The Home of Peppa Pig YouTube channel. Don't miss Peppa's first Australian Christmas!
Instagram: @officialpeppa
Facebook: OfficialPeppaPig
YouTube: youtube.com/OfficialPeppaPigUS
#PeppasAUXmas #PeppaPig #ABCKids