What better way to beat the chill than to escape it? With balmy weather and more than 70km of stunning coastline, the Gold Coast is a scenic wonderland for families which boasts tons of sunshine and adventure. And now if you fly into Brisbane you can get your trip off to a flying start with Airtrain's Gold Coast Train & Transfer (Airtrain Connect) which offers the train from the airport and a chauffeured service from the Gold Coast station right to your accommodation.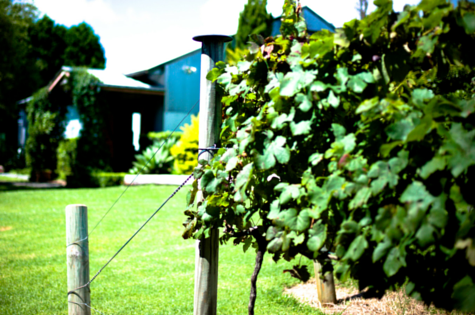 Here's Brisbane Airtrain's pick of the hottest Goldie pursuits for all the family this winter:
1. Get up close and personal with the gentle giants of the sea: June marks the beginning of humpback whale watching season on the Gold Coast. Experience 360 degree unobstructed views of the humpback's spectacular acrobatic displays until October, and cheeky dolphins and turtles along the way. http://www.whalesinparadise.com.au
2. Revel in a sky-high thrill: Take the older kids on a journey to the summit of Q1, the world's tallest residential tower. In just 43 seconds, climbers are whisked to the 77th floor then strapped into harnesses to scale nearly 300 stairs, ascending to a height of 270 metres and 360 degree city views. The Observation Deck is a less challenging but awe-inspiring option for all the fam. http://www.skypoint.com.au
3. Ignite your imagination: Experience a mind-blowing 30-minute trip into 20 futuristic, maze-like worlds filled with special effects, atmospheric sound fields and illusions that go all the way to infinity. This dreamlike fun-house is the first of its kind in the world that will have all the family entertained. http://www.infinitygc.com.au
4. Marvel at the beauty of pristine rainforests: The Tooloona Creek circuit at Canungra offers the very best that Lamington National Park has to offer from scenic waterfalls to boulder-strewn creeks, gnarled Antarctic beech trees and World-Heritage listed rainforests. Enjoy cameo views through the trees over the coast and border ranges all the way to Byron Bay before returning along the Border Track to Green Mountains. http://www.queensland.com/attraction/tooloona-creek-circuit
5. Channel your inner daredevil: Experience more than 40 spine-tingling rides and attractions at Dreamworld, famous for having the highest, fastest rides in the country. Families can brave the BIG9 thrill rides and enjoy time in Wiggles World and the DreamWorks Experience including Madagascar Madness. http://www.dreamworld.com.au
Top tips thanks to Brisbane Airtrain – the fastest, easiest way to reach the Gold Coast and Brisbane from Brisbane Airport. Airtrain services all Gold Coast stations and offers great discounts for families including:
Early bird savers – Save up to 15 per cent if you book online seven or more days before travel. Prices start from only $27.63 adult one way to Helensvale.

Gold Coast Train & Transfer (Airtrain Connect) – Enjoy transfers between Brisbane Airport and your Gold Coast accommodation. This service is available between Sanctuary Cove and Coolangatta meaning travel to places like Surfers Paradise, Broadbeach, Palm Beach and even Coolangatta airport is easy. Prices start as low as $46.75 adult one way and $102 for a family fare one way (two adults, two children). Fares include the early bird saver discount if you book seven days in advance.
For more information, visit www.airtrain.com.au.

*Please note the early bird savers cannot be used in conjunction with any other Airtrain savers e.g. city duo savers, group fares, children's fares to the Gold Coast and Brisbane suburbs, ticket books or workers weekly pass.

** Early bird savers also apply. The Gold Coast Train & Transfer is also available for customers travelling from the Gold Coast to Coolangatta Airport and locals can take advantage of this service if heading to Brisbane Airport.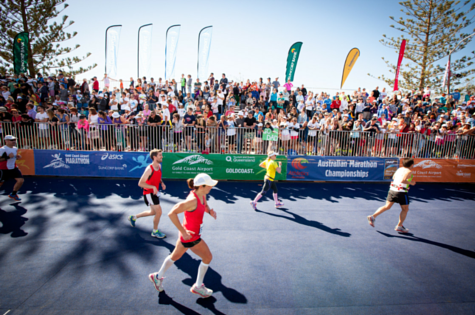 ABOUT AIRTRAIN:

Brisbane Airtrain is the fastest, easiest and most cost-effective way to reach Brisbane, the Gold Coast and suburbs from Brisbane Airport. Trains depart every 15 minutes in peak periods and every 30 minutes in off-peak periods, with the trip taking less than 24 minutes. Additional services include a Gold Coast Train & Transfer (AirtrainConnect) service providing transfers for customers travelling between Brisbane Airport and their Gold Coast accommodation.

Airtrain Holdings Limited is an unlisted public company that owns the concession until 2036 for the Brisbane Airport Rail Link which consists of an 8.5km elevated railway and two stations at Brisbane Airport's international and domestic terminals. Brisbane Airtrain commenced operations in 2001 and is the sole rail service connecting the Brisbane Airport to the Brisbane CBD, the wider Queensland Rail passenger rail network and the Gold Coast. In the last year there were 1.4 million passenger trips on the Airtrain, and nearly 17 million passenger trips have been made since its launch in 2001.