Luxury kitchens are no longer a fad but a dream that every home owner wishes to see in their apartment or home. These kitchens are all about using materials and designs that are on the higher side when it comes to cost and create a visually pleasing impact. However, there is a myth that the luxury plans for your kitchen only come at a higher cost, which is not true.
What are the features to consider when you decide to have your own luxury kitchens?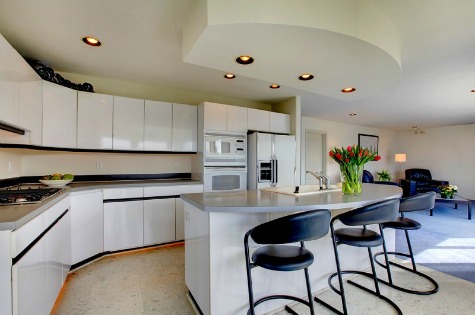 You can purchase online
A luxury kitchen is all about incorporating elements that are out of the ordinary and provide your home with a classy decorative aura.
These include using premium woods, stylish handles, granite and marble instead of stone, etc. All of these options are now available online.
In fact, you can get a plethora of designs and partners here for a kitchen at lower prices. All that you have to do is compare the rates and prices for the same.
For example, if you are looking for an exquisite granite slab or countertop, there is a chance that it is much more budget-friendly online as compared to regular modes.
Marble benchtops are also quite stylish and you can enhance the overall décor of your kitchen by installing luxury marble benchtops, and by using small LED downlights to reflect the beauty of your kitchen.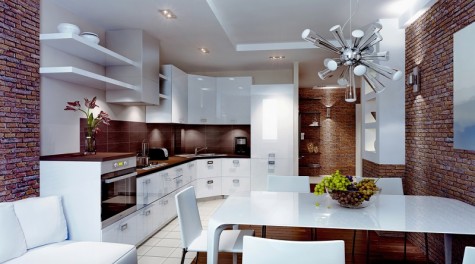 Go for customized retail instead of getting it designed
A lot of customization is a base element of these luxury kitchen plans and thus the cost tends to shoot up when it comes to hiring carpenters or interior designers to implement the task for you. But a sensible alternative here would be getting bespoke designs or customized options from readymade places. A sensible option here is to check out luxury stores that feature limited edition design and furniture pieces for the kitchen. These could be checked online too. Also, you may get gorgeous second-hand or used wood pieces like cabinetry or even similar pieces that are budget-friendly.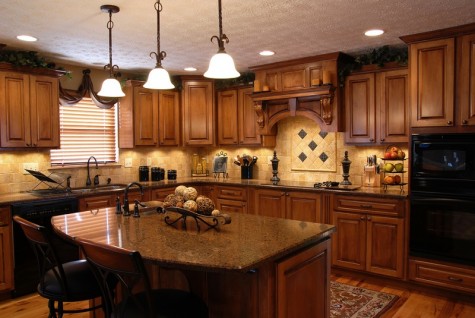 Think out of the box
A luxury kitchen doesn't have to stick to stereo types but you can add some out of the box elements here to enhance the look. For example, if you are going for simple or plain cabinetry then you can add some high-end gadgets and appliances to the kitchen. These include a contemporary refrigerator or even sleek microwaves and ovens. Other than this, some options here are-
If you are artistic then you can get regular cabinetry and hand-paint or etch some motifs and designs of your choice on the same. This can include using old handles from your ancestral home that can be polished and reused again.
Instead of getting the entire kitchen in granite or marble, think of installing these stones just on the counter-top. It creates a luxury kitchen impact without spending a fortune.
Use chandeliers and lights that are elegant but don't make you break the bank. The right kind of light kinds of adds another element to your kitchen design and has a regal impact.
You can also consider adding some other hardware elements to the area including your sink faucets or the gas stove that you use. This kind of ties everything together and enhances the look of your kitchen.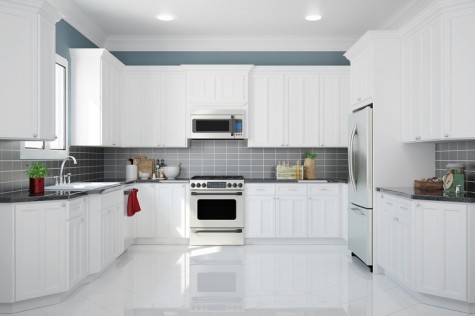 It is best to plan out and work out the basic elements of your luxury kitchen. Doing so will reduce your costs drastically and help you to get a similar magical effect or bespoke edge to the kitchen without having to try too hard or invest in something too expensive.

ABOUT THE EXPERT
Molly Crowe is an expert writer, blogger and shared his experience by providing innovative and useful information about luxury kitchens which help readers to get more idea.