Entertainment One's (eOne) Peppa Pig is launching an exclusive range of Peppa Pig: 'Peppa's Australian Holiday' themed merchandise at Big W stores nationally. This range will include a limited range of themed toys – including an Aussie campervan and figurines, books, a themed t-shirt & cap, as well as partyware - perfect for any Aussie barbecue.
This brand-new consumer products range is to commemorate the launch of Peppa Pig: My First Cinema Experience - Peppa's Australian Holiday, launching in cinemas from March 16th 2017.
These new products will reflect Australian designs & themes from the brand-new cinema special, which includes the first-ever Peppa Pig episodes based in our land downunder. It celebrates the Pig family coming to Oz on a family holiday to visit their friends, the Kangaroo family.
The range will be in Big W from mid-February 2017 and available online at www.bigw.com.au.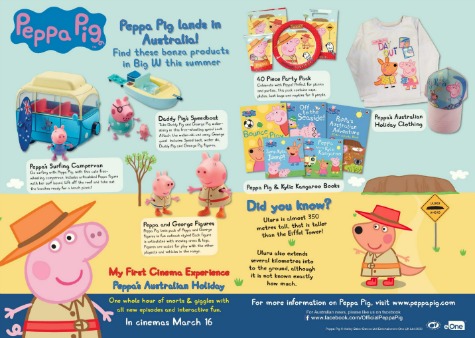 Peppa's Surfing Campervan
RRP: $29.99 Ages 3 years plus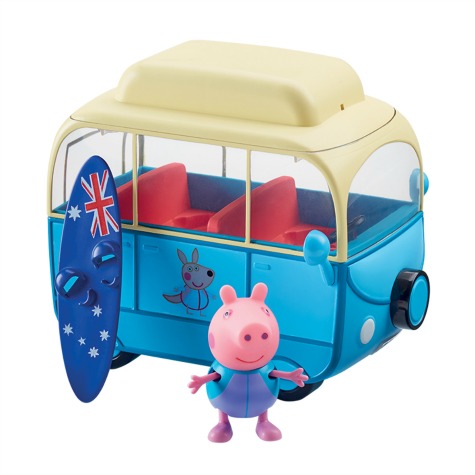 Go surfing with Peppa Pig, with this cute free-wheeling Campervan. Includes articulated Peppa figure with her surfboard. Lift off the roof and take out the benches ready for a beach picnic!
Daddy Pig's Speed Boat
RRP: $29.99 Ages 3 years plus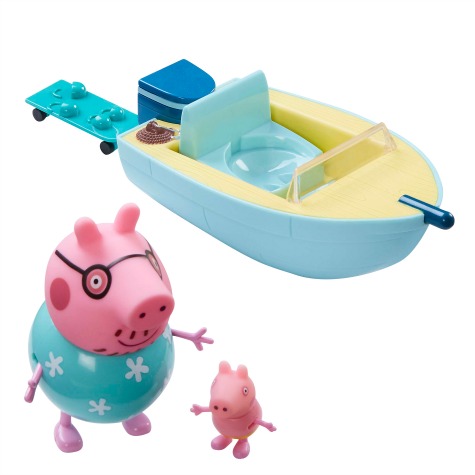 Take Daddy Pig and George Pig water-skiing in this free-wheeling speed boat. Attach the water-ski and away George goes! Includes: Speed boat, water ski, Daddy Pig and George Pig figures.
Peppa and George figurines
RRP: $11.99 Ages 3 years plus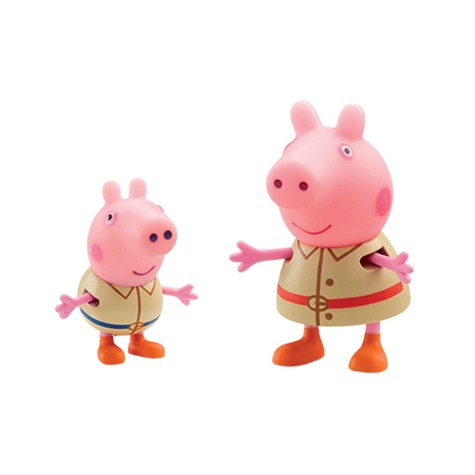 Peppa Pig twin pack of Peppa and George figures in fun Outback styles! Each figure is articulated with moving arms & legs. Figures are scaled for play with the other play sets and vehicles in the range.
Peppa Pig Activity Books
RRP: $6.99 - $12.99 Ages 3 years plus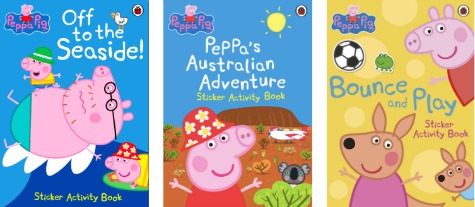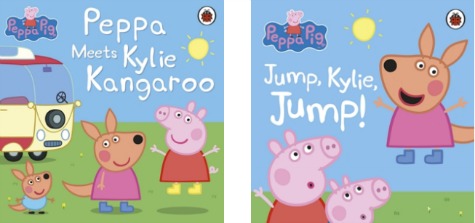 Go on an adventure with Peppa and her family around Australia with these interactive story and activity books. Off to the Seaside, Peppa's Australian Adventure, Bounce and Play, Jump, Kylie, Jump! and Peppa Meets Kylie Kangaroo will be fantastic additions to your Peppa Pig library. Enjoy reading about Peppa's amazing journey exploring the Aussie outback and discovering her love for the beach.
Peppa Pig Long Sleeve T-Shirt
RRP: $10.00. Sizes 2 – 6 Years
With a cute Aussie-themed graphic print, you can have a fun day out with Peppa and Kylie. Fantastic for summer as it's made from a light material and provides great sun protection. Ideal for all outdoor adventures.
Peppa Pig Cap
RRP: $12.00. Sizes 2 – 6 Years
Play outdoors and stay sun safe with this awesome Peppa cap! With a fun surfing print you can bring Peppa and Kylie along for your summer adventures. Enjoy the beautiful Aussie sun whilst staying protected. Perfect for little girls who love all outdoor activities.
ABOUT ENTERTAINMENT ONE
Entertainment One Ltd. (LSE:ETO) is a global independent studio that specialises in the development, acquisition, production, financing, distribution and sales of entertainment content. The Company's diversified expertise spans across film, television and music production and sales, family programming, merchandising and licensing, and digital content. Through its global reach and expansive scale, powered by deep local market knowledge, the Company delivers the best content to the world.