When you're out and about, you need a stroller that can keep up with a busy family lifestyle.
Whether it's nature walks, mall walks, city walks or park walks, The Steelcraft Eclipse Terrain Three Wheeler has it covered thanks to air filled tires, fully padded multiple position backrest for baby's comfort and pivotal canopy for protection from the elements.
What's even better? This Stroller is compatible to fit the Safe-n-Sound Eclipse Unity Infant Carrier, so you can remove your baby from the car in the Safe-n-Eclipse Infant Carrier and insert it straight into the stroller. And you're ready to go!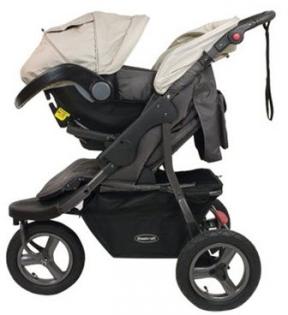 Baby remains safe and sound in the Infant Carrier without being disturbed and you don't have the hassle of removing baby from the car carrier and then placing in a pram.
That's a big problem solved with a newborn – particular when you've got older children who need running around during naptime.
I also love the handy shade canopy and the ample storage the pram delivers. I've found it easy to maneuver.
The only negative things I would say is that it's not the lightest and does take up, quite a bit of boot space, so if you have a small car – definitely do your measurements before purchasing.
But from my experience - the many positives outweigh the negatives, and I recommend it to soon mums looking for a well-priced, practical and durable stroller.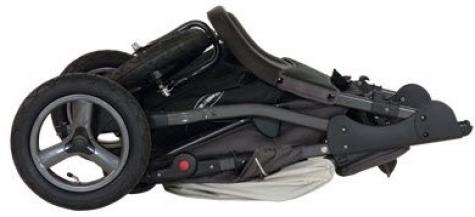 Steelcraft Eclipse Terrain 3 Wheel Stroller features include:
Travel system compatible to fit the Safe-n-Sound Eclipse Unity Infant Carrier
Lockable 360 degree front swivel wheel for easy steering
Fully padded multiple position backrest
Pivotal canopy to provide shade from the sun
Adjustable leg rest and handle height
Extra large canopy includes a viewing window and convenient storage pocket
Five point safety harness to comfortably restraint your child
The Steelcraft Eclipse retails for around $279. Accessories include shoulder pads, head snuggler, foot muff, storm cover and tyre pump - Designed to comply with Australian and New Zealand standard AS / NZS2088
4 stars.