Kitchen is one of the most neglected areas in our home. We pay special attention to our home when it comes to the renovating of our bedrooms, living rooms; however, for some unknown reason, we tend to ignore the kitchen. However, if there is one area of the house which demands more attention, it is the kitchen. It is the kitchen where the foods are being prepared and stored. Therefore, it is important to take special care in order to ensure that this section of the house is neat, clean and well maintained. Besides, when you have the rest of your house well decorated, it would be unfair to leave out the kitchen. A renovated, well-decorated kitchen can add to the value of your property. If you have a messy and disorganized kitchen, go ahead and get on with the renovation work.
What exactly is meant by renovation? Well, it is nothing but recreating your existing setup. On the whole, it is about designing the space in such a way so that it looks attractive and at the same time offers more utility.
Major Aspects of Kitchen Renovation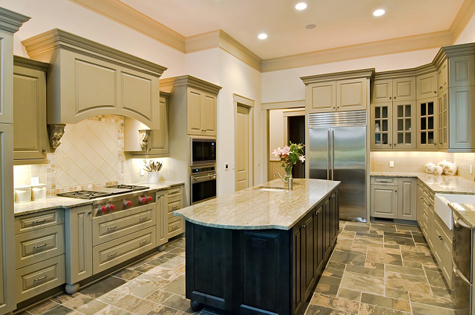 When it comes to renovating your kitchen, there are 2 most important aspects which need to be taken into consideration. They are:
Flooring: Flooring is a crucial aspect of the renovation process. There are numerous flooring options which are available for you in this regard. Stone flooring is one of them. The stones are available in multiple designs and colors. The stones are the perfect choice as they can withstand high temperature and these are resistant to the water and fire. Slate is a very common choice when it comes to stone flooring. You can also opt for granites that offer you a classy and attractive look.
Ceiling: Ceiling is the other most import area that you need to consider. If you are looking for an attractive kitchen, then you must pay special attention towards the ceiling. There are different types of materials that you can easily use for the ceilings. Tray Ceiling is one of them, they are available with grooves that can be used to attach the lights. If you are planning to give it a traditional and rustic look, then you can go for the exposed beam ceilings.
A Couple of Useful Renovation Tips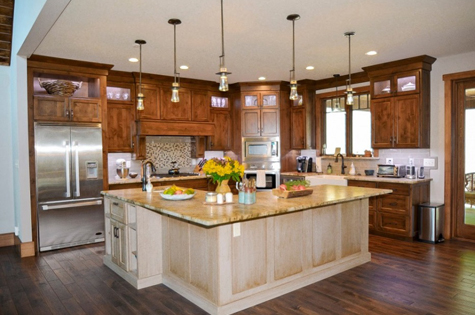 Apart from the floor and the ceiling, there are also the other areas of the kitchen which needs to be taken care of as well. Here are a couple of tips
Lights: Make sure you are spot on with this part. With the attractive and designer lighting options available these days, you can add more to the décor of your kitchen. If you wish to create a cool ambiance, then you can opt for the under cabinet lighting
The Countertops: You need to install attractive and practical countertops. It is the space that would determine how many and how big the countertops would be. Countertops don't only help save a lot of space; they look quite attractive at the same time.
Cabinets: It is time to change the old cabinets and install a couple of new ones with modern and stylish designs. A couple of designer cabinets on the wall will certainly change the entire look of the kitchen
Sinks: You mustn't ignore the sinks. A traditional metal sink would not match with a modern kitchen. Go for the latest and designer ones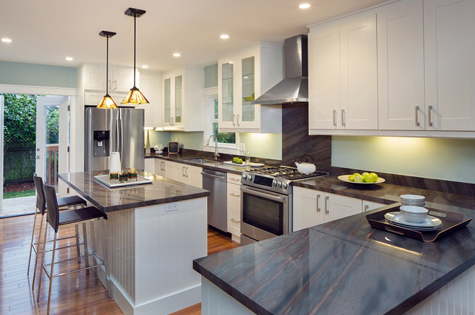 Apart from these, there are various other aspects of kitchen renovation that you can take into consideration. More innovative you are with the ideas, more you will be able to add to your kitchen renovation.

ABOUT THE EXPERT
​Mary Mathis is a knowledgeable and excellent blogger who write informative pieces. She is completely interested in writing on topics related to home renovations, home décor, kitchen renovation and many more. This above piece of advice written by Mary can help the readers to consider important aspects when they are planning for kitchen renovations.