As a mom, the idea of having kids, being a boss and working flexibly is very appealing. However, before you dive right into it, there are a few things to consider. These things will either make or break you.
Many moms love the idea of starting their own business after having kids. That's because of the flexibility of earning an income while being present for your kids. There is no doubt most of them try to find the secrets to starting a successful mumpreneur business.
Pragmatically, you should expect things to be time consuming and more challenging. Before you start your own business as a mom, here are 5 things you need to consider.
1. Priority List
Listing down your priorities will help you determine how to start your own business. Is your priority to make an income? Well, you should know that it's highly unlikely to make a profit in the first year of business. Therefore, it's ideal to get a job and earn a regular salary, if that's the case.
Are you looking to run a business and have a flexible family time? Well, you can start a business that allows exactly that. You should be able to come up with the best business hours to achieve this effortlessly.
2. Interest and Involvement of your Partner
Have you talked to your partner about the intricacies of having a business? It's quite common for a lot of moms to get into business without an idea of how tough it might be or the finances to keep the business running.
The money to run the business will be sourced from your personal finances. It's important that your partner knows how much time and investment will be involved in setting the business. Also, make sure you discuss how long it will actually take to make a profit.
Without a good understanding with your partner, you might have a lot more conflicts than you had prepared for. Make sure your partner is interested and involved so you can both share the challenges and successes.
3. Money, Time And Energy
●Finances
Finance consultants at Lend say "money is integral to the success of your business." They recommend "check on your finances and the costs of running a business. Keep in mind that every business has costs associated with setting up and running."
You need to pay for raw materials, manufacturing and other expenses such as insurance, packaging and storage. Also, you should have enough stock to satisfy your customer needs. Keep in mind that service based businesses also have costs such as advertising, website and hosting needs.
●Time
Before you start a business, you have to figure out if you have the time, money and energy to start a business. How much free time do you have every week especially after checking on your family, taking care of the home or working on your current job?
Is it enough time to set up and grow a business? If you don't have a lot of time left in the day, you should know that starting a business requires a lot of patience and time.
●Energy
Running a business takes a lot of energy. You need to wake up every day and find the motivation to run your business. Sometimes you need to wake up very early and work very late past your kids' bedtimes.
Do you have a little child who still wakes up at night and tires you during the day? You need to find a way to work through this. During the commencement phase of your business, you will have the least amount of money. That's when you need to work extra hard. It will be tough to outsource the business because of scarce resources. You need to learn the ropes to grow your business. Basically, you need to find the right balance.
4. Target Market
It's important to do your research before starting any business. For instance, if you choose to provide eco-friendly toilet products make sure that you have a good target market. You need to know if people actually love your product/service.
Also, you need to know whether they will buy it and use it. Basically, you need to be sure that there is enough market to sustain your business. You need to be specific when identifying the ideal customer and the target market.
If you are selling green toilet products, you need to find out what will motivate people to buy your product. If you understand the target market you would know that it's people looking to protect the environment. They could have previously shopped for eco-friendly products, have children or are looking to have chemical-free homes.
5. Point Of Difference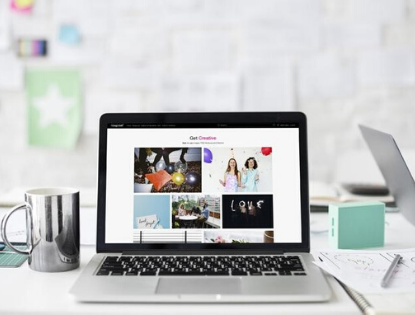 Before you start your business, you need to know what makes your product/service stand out from the pack. It will determine whether or not your business will be successful. If you are venturing into a crowded business, you need to ascertain why someone would choose your products over your competitors.
Here, you need to consider the product/service offering, the branding, customer service, physical attributes, guarantees and packaging. If your business stands out, people will talk about it. You can count on more referrals from word of mouth. Having a proper understanding of your target market will help you understand how to provide the best service to your customers.
In conclusion, there are many things to consider before launching a business. Be patient because you will not get profits at least for the first year. If you are not sure of why you are getting into business, you might be setting yourself up for failure. Ask the tough questions and get yourself in a better position to ascertain whether starting a business is the right move for you. With these tips, you should be in the best place to make a sound decision about starting a business.