6 October 2021 2021, Melbourne - Australian owned Natural Patch Co has launched its range of chemical-free insect repellent patches; BuzzPatch, and bite-relief patches; MagicPatch available to shop now just in time for summer via naturalpatch.com.au.
The dynamic duo has become a favourite in households, offering safe and effective relief to families who once avoided time spent outdoors in fear of insect bites. The range can be used by all ages and is even suitable for adults - simply increase the sticker application to provide greater protection to a larger surface area.
BuzzPatch Mosquito Patches (from RRP: $10.50)

BuzzPatch Mosquito Patches work by creating a virtual shield that omits the natural CO2 excreted through the skin to repel mosquitoes and other insects. Simply apply the citronella infused patch to clothing nearest to skin.

● Most effective in the first 8 hours of opening; active up to 72 hours 100% chemical-free and plant-based

● Fun, kid friendly designs
MagicPatch Itch Relief Patches (from RRP: $10.50)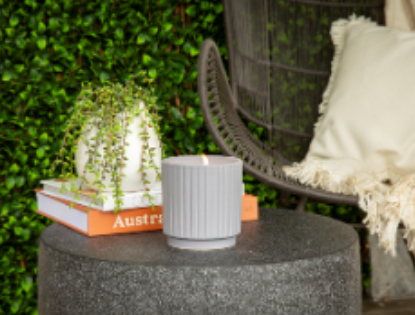 Where BuzzPatch is vacant or forgotten, MagicPatch offers instant relief from
the itch and discomfort from insect bites. Simply apply to the affected area and
MagicPatch gets to work. Its unique design uses kinesthetic action and
Grid-Relief Technology to mechanically adjust the skin, creating a micro lift to
support lymphatic drainage and the excretion of the insects injected saliva.
● Provides up to 7-days relief
● 100% chemical free
● For external use only.
Sydney-based mum Lauren Lakin swears by Natural Patch for her two kids Willow, 5 and Houston, 3 who were once prone to bites and would come to tears from discomfort:
"We've been a tear-free household for some time now thanks to Natural Patch," she says. As parents "we've been so relieved to not have to think about spraying the kids every time they go outside. Instead, they know now to help themselves to a BuzzPatch and stick it on to their sleeve or hat.
The range is scientifically-backed and designed in collaboration with a global team of entomologists (mosquito experts). Its unique sticker application also frees Aussies from the burden of spraying and reapplying topical products, and for many parents having the age old battle with their kids of sore and tear-filled eyes from contamination.
The range is also chemical free and omits nasty chemicals such as DEET and Picaridin which have been linked to worrying side effects. Instead Natural Patch's products use natural botanical fragrances and oils in combination with non-woven fabric to deliver a natural alternative.
Its colourful kid-approved designs are convenient and pocket-friendly, giving users peace of mind for life on the go. Simply store in a cool, dry place and reach for Natural Patch's science-backed solutions for wherever life takes you.
The Natural Patch range can be found in various sizes and packs. For more information or to purchase, visit naturalpatch.com.au.