Nothing says summertime in Australia like long days spent in the great outdoors. Whether it's firing up the barbeque, relaxing with friends and family or creating your own special space, we have the ultimate summer must-haves. From handy grillers to gorgeous hammocks, to smart ways to keep buzzing pests at bay, we've got your summer sorted.
Swing Into Summer
The perfect addition to any outdoor space, Two Trees Macramé Single Hammock (RRP $37.95) lets you hang out in comfort and style. In a flashback to the 70's, macramé is once again popular in a range of home décor products. With natural colour tones and handmade intricate fringing along the hammock edges, the macramé hammock is the perfect accessory for lazy days.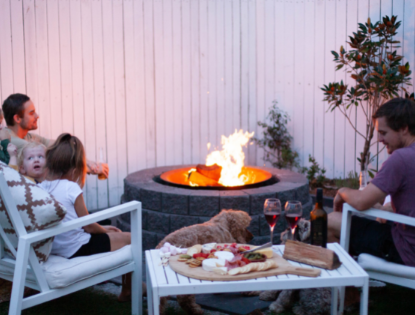 If you want to hang out with a friend, Two Trees Double Hammock Kit (RRP$107) comes complete with double hammock and adjustable frame for easy setup in any location, whether at home or away. Made from a quality blended cotton, the Two Trees Double Hammock kit is available in a classic stripe design.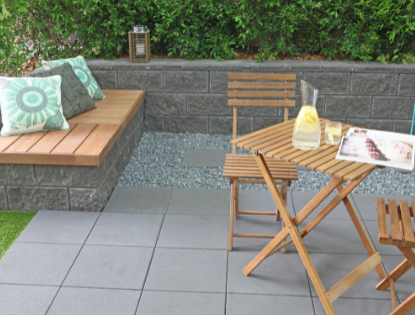 Two Trees Hammocks are available at Bunnings Warehouse nationally.
Elevate Your Grilling Game
The go-to for a good BBQ cook up, Char-Griller has all the tools and grillers to make at-home entertaining a success. The new Char-Griller BBQ Smoking Tube (RRP $12.98) is the perfect accessory. Designed to add an authentic smoky flavour to your cooking, whether you're using a charcoal or gas barbecue. Constructed from durable stainless steel, the perforated design allows wood and pellets to stay lit, providing constant smoke.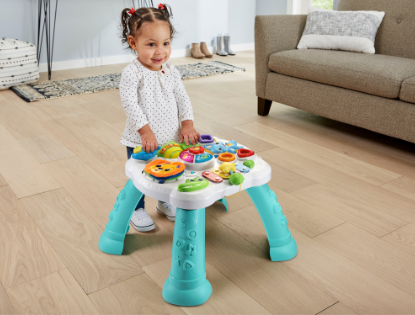 If you regularly host friends and family for delicious barbeques then you'll understand the importance of a good clean after every use to ensure your BBQ is performing at its best. The Char-Griller Triple Head Grill Brush (RRP $12.65) makes cleaning easy, with its strong and durable stainless-steel coils, it can safely and effectively remove grime from your barbecue grill grates. The triple head design means you can clean a larger surface area, while the scraper is designed to remove built up grease and grime from the grill – meaning your BBQ will be around for years to come.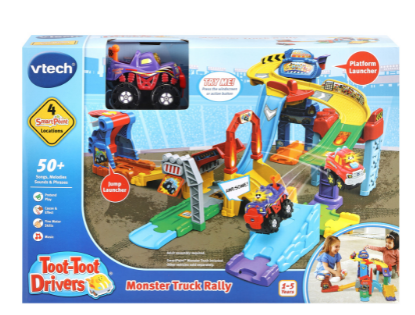 Char-Griller products are available from Bunnings Warehouse nationally.
Setting Boundaries
Nothing ruins a summer social event quite like uninvited pesky mosquitos. To be prepared, consider mosquito repelling options such as the new Thermacell Perimeter Mosquito Repellent System (RRP $89.95), a high-tech solution that is both functional and portable. The Thermacell Perimeter Mosquito Repellent System is the ultimate backyard defence against mosquitoes. This multi-unit system creates a perimeter of up to 21m2 protection per repeller to stop mosquitoes before they can bite you. With flexible mounting options, Perimeter is perfect for entertaining areas and backyards. Turn it on... mosquitoes gone!
Thermacell is available at Bunnings Warehouse nationally.
Scents to Set the Scene
Set the summertime mood inside or out with the new collection of candles from Haven and Haven Luxe.
Understated chic, Haven Luxe Hamptons Getaway Soy Blend Candle (RRP $25) will set the scene for your next coastal holiday. Featuring three wicks, and scent notes of Amber and Tobacco, the fragrance is inspired by spontaneous getaways and deserted white sandy beaches. Hamptons Getaway is available in a range of coastal designs, with an etched timber lid.
The Haven Luxe Cocktail Hour Scented Candle (RRP $25) is infused with notes of Vanilla Tonka and influences of warm summer sunsets. With a wide three wick design, a debossed metallic lid, Cocktail Hour is available in two colours, pale blue or pink.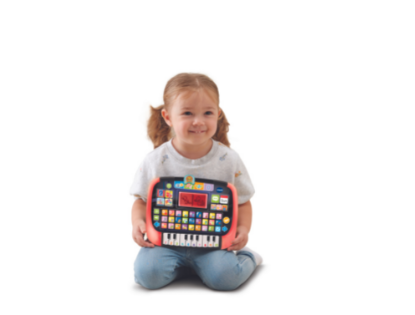 The Haven Gypsy Beach Scented Candle (RRP $15) is relaxing, sensual and dreamy. Inspired by secret coves and moon lit nights, the candle contains scent notes of Bergamot and Patchouli for a truly beautiful fragrance. Available in white or muted navy, with a timber lid.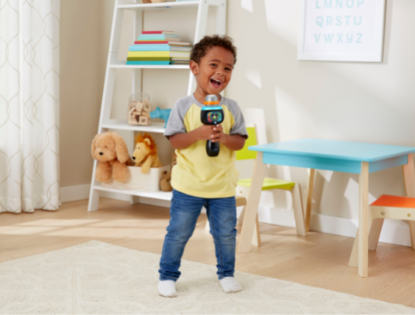 The Haven range is available in Woolworths stores nationally.