Gluten is a protein found in wheat, barley, rye anda cross between wheat and rye called tritricale. The main purpose of this protein is to keep the elasticity of food intact during thefermentation process. This way, food won't have a sticky, doughy texture.

A gluten-free diet is usually followed by patients with celiac disease, an autoimmune disorder that causes inflammation in the small intestines. This diet helps those with celiac disease control the signs and symptoms of the disease as well as prevent further complications.

In recent months, however, the gluten-free diet has popular due to its benefits not only for those who have been diagnosed with celiac disease, but also for those who have gluten sensitivity or gluten intolerance and those who just want to eat healthier.

The Benefits of a Gluten-free Diet
A gluten-free diet is essential for people with celiac disease. For those are not diagnosed with the disorder, the following benefits can be expected from a gluten-free diet:
Improved cholesterol levels

Improved digestive health

Increased energy levels

Reduced risk of certain cancers and diabetes
Must Try Gluten-free Products Available Locally
1. Up&Go Gluten Free Liquid Breakfast
Are you looking for a quick gluten free breakfast fix? With the Up&Go Gluten Free Liquid Breakfast, you can just pop in the straw and drink your gluten free breakfast as you go. It is high in protein and fibre, 98.5% fat-free, and provides half of the required daily consumption of calcium of adults. Up&Go Gluten Free is available in two flavours: Choc Ice and Vanilla Ice.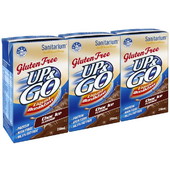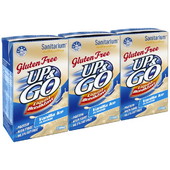 2. Gluten Free Weet-Bix
Gluten-free doesn't have to be boring with Gluten Free Weet-Bix! It is made from sorghum, an ancient grain that's naturally gluten-free, and tastes really good.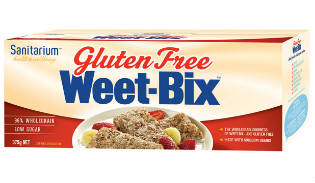 3. Old Time Bakery Gluten Free Pizza Bases
Everyone loves pizza! You don't need to miss out on this yummy treat when you're on a gluten-free diet with Old Time Bakery Gluten Free Pizza Bases.

4. Ozganics Pasta Sauce – Spring Vegetable
Kids love pasta! Enjoy a hearty mouthful of pasta with this gluten-free pasta sauce that combines spring vegetables, tomatoes, and herbs.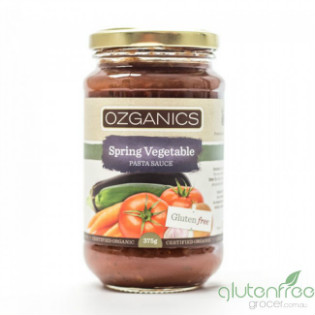 5. Dr. McDougall Big Cup Soup Pad Thai Noodles
Love Thai food? Here's a gluten-free option for you!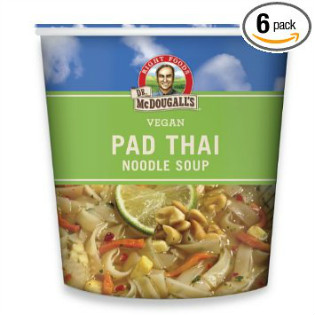 6. Ayam Vegetarian Stir-fry Sauce
If you love making stir fry, you have got to have this in your kitchen. The Ayam Vegetarian Stir-fry Sauce is gluten-free with no added MSG and preservatives.


A reminder from experts: While gluten-free food is good for the body, it is important to take extra care in keeping the diet well-balanced. Always keep portion size in mind and make sure the diet has essential carbohydrates, protein, and fat.