Whether you're just getting into DIY or you're a seasoned handyman, you need basic tools for doing stuff around the house. Just a few of these things can make projects like building a treehouse or hanging a bookshelf much easier. But what exactly are the essential tools to include in your DIY arsenal? Listed below are five of them that might be exactly what you need.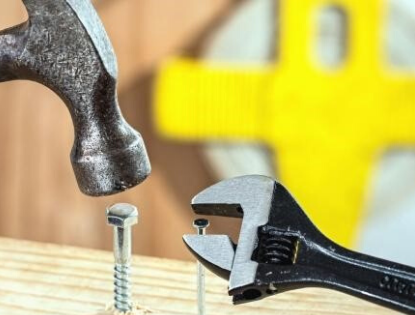 Hammer
Everyone should own a hammer. After all, what else can you use to drive in nails and pry them out? Many DIY projects include some sort of carpentry work and being equipped for the task is a great idea. If you ask experts what kind of hammer to buy, they'll tell you to go after a 16-ounce hammer with a smooth head. This hammer can be used for both delicate jobs like hanging a picture and more complex ones like repairing a deck. Also, when choosing a hammer for your toolbox, try to find one that feels comfortable to grip to avoid blisters. Once you have a good hammer, you can start buying furniture that's ready-to-assemble and avoid hiring experts to do it for you.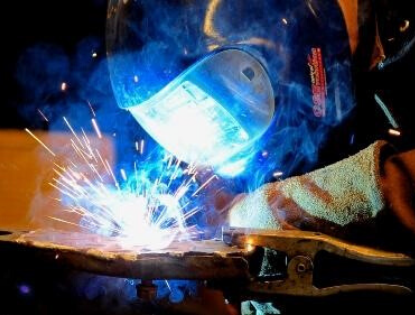 Drill
A drill is another frequently used tool around the home. No matter what kind of DIY task you're tackling, you need a good drill. In fact, a standard drill may not be enough for most of your projects. Instead, you need one that comes with multiple speed settings and without cords. It's also important to choose a lightweight drill that turns a nightmare DIY task into a breeze. Depending on the work you do around the home, you might need a smaller drill that can fit in tight spaces. In case you do a lot of DIY work around your home and you want some extra strength, buying an SDS hammer drill is a good idea.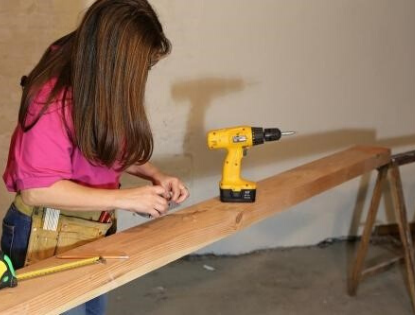 Multi process welder
If you're looking to take your DIY skills to the next level, starting some welding projects is the perfect way to do it. There are no limits to what kind of things you can build, and operating a multi process welder is easier than it seems. The list of things you can make with this tool ranges from barbeque grills to garden fences. Once you become more skilled with this tool, you can even start selling the things you make online and make a business out of it. To get started, pick up the best multi process welder and find a beginner project to tackle.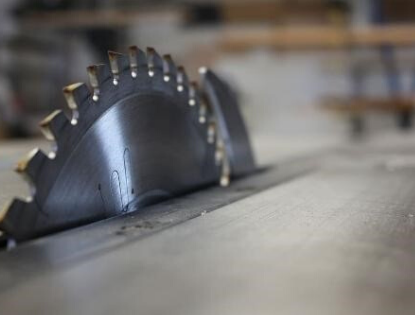 Circular saw
Most people have a saw in their toolkit. However, this tool can only help you with small cutting jobs. When cutting large amounts of wood, a circular saw will get the job done much faster. Pros say it's the most essential thing for those who often tackle projects like building shelves and replacing windows. Luckily, you don't have to break your budget as the most basic, all-around saw is guaranteed to do the trick. It's up to you to decide whether you want a sidewinder (cheaper) or a worm-drive (more expensive) circular saw. The latter has more power and can be used for cutting through heavy materials.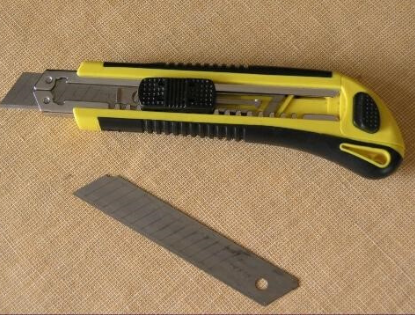 Utility knife
Another tool that every DIY-er needs is a utility knife. Not everything can be opened with scissors and having a utility knife is a must. What's so great about utility knives is that they're extremely safe to use. The blade is stored inside and you don't have to worry about getting cut when reaching for something in your toolbox. Of course, these little things are not only used for opening stuff. You can use a good utility knife for everything from shaving wood to sharpening your little one's pencils. If you're not sure which utility knife to get, look for one that opens and closes with one hand. Trust us, this can be a real lifesaver.
The five tools covered in this post are definitely worth spending money on. Just remember that owning a good set of tools isn't enough. You also have to know how to use them. Build your DIY skills while you're building your toolkit and there should be nothing stopping you from completing every DIY project you tackle.