Christmas is fast approaching and, whilst it's (almost) always lovely to catch up with family, most people will feel their stress levels rising at the thought of hosting the big get together.
You want to impress and make the day extraordinary, because when we all lead such busy lives, Christmas and time with your family becomes even more special.
I'm sure that everyone has looked at the glossy magazine covers featuring stunning Christmas tables and thought, "I'd love to do that! But it looks like too much effort!" But with today's technology and a little help from some innovative products, anyone can tap into their inner creative and set the perfect Christmas table.
Tip 1 – Add some nature
Greenery arrangements have almost completely eclipsed floral ones when it comes to Christmas, which is fantastic news for those of us who like a bargain! Obviously evergreen foliage, perhaps with a few pinecones, is big for Christmas, but why not go for an Australian Christmas look? You can bring the Christmas feel to your table by creating a mini Australian 'Christmas tree'. Simply stand a branch from a eucalyptus tree in the middle of the table and you can decorate it with ornaments you already have, or print out gift tags to create your own decorations. Alternatively, if you're feeling really creative, hang a branch from the ceiling and decorate it for a truly impressive center piece that won't take up any table space.
Tip 2 - Solving the Wine Glass Conundrum
When you have a big family at an all-day shindig, it's easy to lose your drink, which means seemingly endless washing up for the host. An easy and creative way to fix this problem would be to print up some gift tags that go with your décor to identify whose glass is whose. Printable gift tags can also be used for present wrapping, so you don't even need to buy a new product! If designing your own tags seems too daunting when you'll already have a million other things to do, then you can use a pre designed template from Avery Products' free app Design & Print Online. Just select the design, put the sheets of Avery gift tags in your printer and hit 'print' to effortlessly create beautiful and practical tags for wine glasses and champagne flutes!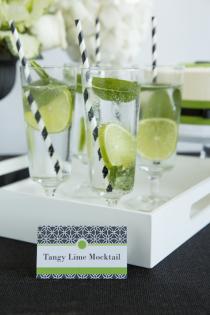 Tip 3 – Label the Dishes
If you have a big family, catering for everyone can be a little daunting. Trying to keep up with the difference between vegetarians and vegans (sounds simple, it's not), why there is gluten in literally everything and what the Paleo diet is and why anyone would be following it over the holiday season, can be confusing and frustrating. But if you do somehow manage to navigate the minefield and make something for everyone, you should be able to sit and relax without having to fend off questions like, "which one is the gluten free gravy?" To fix this problem, you can print up some place cards and place them next to dishes, so that everyone knows what's what. The best part is that if you use an app, like Design & Print Online, you can customise these place cards so that they complement the rest of your Christmas table.
Tip 4 – Create your own Bon-Bons
Bon bons are a necessity on your Christmas table, despite the fact that the prizes are usually not that great unless you spend a small fortune on them. You can make your own bon bons by buying the 'snapper' part at your local craft store and then creating the shape with a cardboard cylinder, paper and string. To make the bon bons fit with the rest of your decorations, print up some labels with the same designs as your place cards, gift tags, and anything else you've made. Inside the bon bons you can find your own jokes or include a prompt about a funny family anecdote to get everyone reminiscing.
Tip 5 – All in one decoration and presents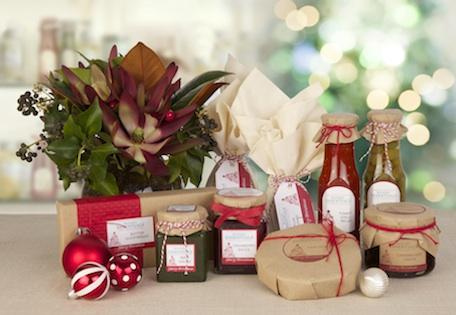 If you're hosing the festivities on Christmas day then you're probably the best cook in the family. For some cute decorations that will double up as presents, why not make some relishes, sauces or jams for your family to enjoy all year long? Put them in jars of bottles and print up some labels that will match your decorations with a personal message. Your creations will look beautiful on your table!
The Avery Celebrations & Events range can be used for all of these tips! The range includes place cards, gift tags, invitations, post cards and a range of labels that are easy to customize and print.
For more information on the products and Design & Print Online visit www.averyproducts.com.au/christmasce
The Avery Celebrations & Events range is available at Officeworks and The Party People.