If you're like most family-run businesses, you put a lot of passion and hustle into starting your firm. You've probably worked long hours, dealt with challenging clients, and taken whatever other measures are necessary to keep your firm afloat.
However, as your company expands, you could discover that if you want to take it to the next level, you need to start putting some marketing strategies into practice. Keep reading to find out how you can use the power of marketing to take your family-owned business to the next level.
Recognise your target market
It's crucial to know who your target customers are and what they need before you begin marketing. Spend some time conducting a survey of both current and prospective clients to determine their requirements and preferences.
As well as determining which marketing channels would best reach them, this knowledge may be used to develop content that appeals specifically to them. For instance, if young adults make up a large portion of your target market, you may want to place more emphasis on digital marketing platforms like social media, email newsletters, and websites.
They also tend to be more environmentally conscious and lean toward sustainability, thus being eco-friendly is at the same time one of the helpful money-saving tips and ideas for small family businesses. Similar to this, traditional print advertising and television commercials may be the way to go if you're primarily targeting an older market.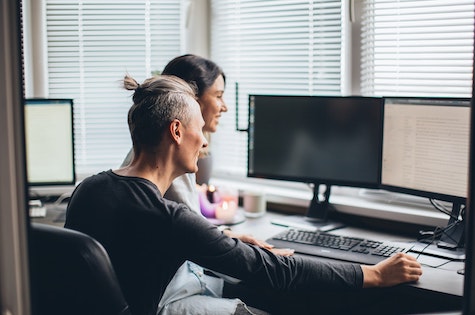 Photo by Elina Fairytale: https://www.pexels.com/photo/woman-sitting-on-man-s-lap-4008710/
Bring in an expert
It might be particularly challenging to see your company objectively or to appropriately evaluate your marketing strategies when you are surrounded by relatives. It is possible to overhaul and increase the scope of your marketing initiatives by enlisting the help of a third party to handle your marketing strategy.
Since the company is family-owned, the owner or another family member may be in charge of marketing. Although anyone with good intentions can spend time learning about marketing online, it's strongly advisable to employ a professional to manage it.
A one-person department might have an internal marketing director, although this is not always the case. Therefore, hire the best marketing agency without delay to help you obtain superior marketing outcomes and thereby assure the success of your company.
Make use of digital platforms
Family-owned businesses must increasingly prioritise digital marketing. Social media, websites, blogs, and email newsletters are just a few of the platforms that can help you rapidly and effectively contact customers. To ensure that your website and content appear in search results, you need also use SEO (Search Engine Optimization) strategies.
Additionally, SEO can aid by making it simpler for potential customers to find your website, which will enhance its visibility and draw them in. While many companies rely on Google Ads and other paid channels to connect with consumers, SEO can be a terrific way to drive free traffic to your website. Search engine optimization is actually one of the essential tech skills that every business needs.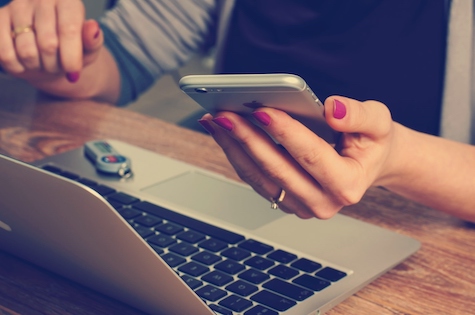 Photo by Firmbee.com on Unsplash
Connect with community
The practice of family-owned businesses giving back to the communities that have helped them over the years is a longstanding one. The act of genuinely getting involved and rolling up your sleeves is far different from simply writing a check. If you want to contribute in ways that are in line with your principles, think about hosting events, volunteering, or becoming a sponsor.
Don't be afraid to mention this. Make sure to respond to comments and interact with the community on social media platforms because they are an excellent way for sharing these initiatives. In our capacity as brand consultants, it's also advised that charity donations be coordinated with the industry sector in question to elicit a strong emotional response from consumers.
Examine the results
It's crucial to monitor the outcomes of your marketing campaigns so you can determine what is effective and what is not. This will enable you to concentrate on the strategies that work and stop using the ones that don't. You may assess the effectiveness of your marketing initiatives and learn more about how customers are responding by using analytics tools.
Start by turning the outcomes of your marketing campaigns into useful insights. You can then decide where to allocate your time and resources going forward with knowledge. Specifically, many companies employ customer surveys and feedback to learn more about what clients want from their services and goods.
Final comments
Hopefully, this article will assist you in growing your family-owned company through the power of marketing. You can develop effective marketing techniques that reach your target audience and entice them to buy more from you with a little forethought, investigation, and ingenuity. You'll be well on your way to success if you start putting these suggestions from the article into practice right away.
By Lana Hawkins