It's booking season for Schoolies and interest has boomed, with Unleashed Travel – Australia's leading provider of overseas travel packages for school leavers – selling nearly 1400 of its packages in the first 15 minutes of their release to the public.
Unleashed Travel's growth figures reveal a spike in island hopping in Fiji, already up 35 per cent compared with 2015; European coach travel, which is more than doubling in capacity; and the newly launched Vanuatu Adventure Grad Trip, highlighting an adventurous shift in our youth's priorities when it comes to celebrating the end of their schooling.
Jot Lynas, Unleashed Travel CEO, says, "We've had a waiting list of students build up in the two-to-three weeks pre-launch, and it was encouraging to see that so many teens, having heard so much about the anti-social behaviour at the Gold Coast and in Bali, have chosen to experience new cultures and more rewarding holidays. The strong bookings for our 2016 packages are proof of that."
"The shocking documentary television series 'What really happens in Bali' gave viewers unprecedented access to underage drunken rampages that was enough to embarrass a nation and for our youth to turn their back on mirroring those stereotypes. Not every teen wants to spend a whole week avoiding creepy toolies and nursing a constant hangover, which is why these packages are becoming so popular. "
With bookings for 2016 packages already skyrocketing, Lynas has forecasted the strongest trends for schoolies next year. "Bookings for 2016 Fiji packages are already up by 35 per cent compared to last year, proving that Island destinations will continue to go from strength to strength. The recently launched Vanuatu Adventure Grad Trip is also showing enormous interest among Year 11s who are booking in advance for next year."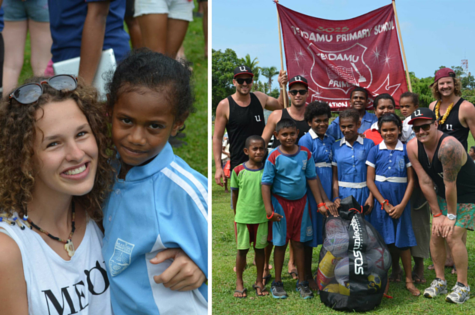 Having organised holidays for more than 14,000 school-leavers, Unleashed Travel has compiled its data to reveal the top three school-leaver travel trends for 2016:
Fiji Island Hopping: "Due to its close proximity to Australia, Fiji has become a hot spot especially for kids on the east coast looking to escape Australia after the HSC," says Jot. The Fiji packages available at Mana Island and Plantation Island offer teens activities like parasailing, scuba diving, jet skiing, volleyball, international DJs, pool parties and day boat trips. These packages take place from 20 November 2016 to 11 December 2016 with prices starting at $2299 per person.
European Coaches: Due to the huge demand from teens for the European Coach Grad Trip, where teens visit 10 countries in 21 days, Unleashed Travel has this year increased the capacity for this package by 150 per cent and is looking to increase this even further in 2016. "Europe is now a real option for schoolies and bookings for 2016 are already flowing a year and half out." The tour takes place between 29 November and 20 December 2016, with prices starting from $3199 per person.
Vanuatu Adventure: Unleashed Travel has recently launched a new Vanuatu Adventure Package for 2016 and is receiving high demand for the voyage. "We've transformed the coral-fringed Hideaway Island in Vanuatu, a five-minute boat ride from the mainland, into an intimate party haven with 130 school-leavers exclusively filling this resort. With snorkel tours, scuba diving trips to the coral gardens along with Mele village and Cascade Falls tours available, there's enough activity to satisfy the most adventurous teens." The package takes place between 23 November and 30 November 2016, with the most affordable package prices starting from $1399 per person.
For more information on Unleashed Travel packages, visit www.unleashedtravel.com.au