AUSTRALIAN parents are more than twice as worried about cyberbullying and online safety than they are with drugs and alcohol, according to new research.
Telstra's Schoolyard to Screen study found 40% of Australian parents ranked cyberbullying and bullying among their biggest worries, while 20% said they were concerned their kids would be unsafe using the internet. This compared to 9% of parents who were worried their child would consume alcohol or try smoking and 15% concerned their child would take drugs.
Two in three parents (68%) said more help was needed to educate and empower young people about cyber bullying.
Social Media Worldwide founder Corinna Essa said there had never been as many victims as now with cyberbullying because it was easy for people to create fake profiles.
"Anyone with an internet connection can bully, without having to reveal their real identity," Mrs Essa said. "They can bully their victims 24 hours a day and the bullying can follow the person anywhere with a few clicks. Even worse, the humiliation can be seen by hundreds, if not thousands, of people."
She said with the rise of the selfie and more teens asking for plastic surgery than ever before, children were more self-conscious than ever.
"If you don't get many likes on your social media, it can really shatter you as a kid," Mrs Essa said. "It causes emotional and psychological distress, fear, low self-esteem, depression and anxiety. The effects can be just as bad as child abuse."
One in 3 children worldwide reports being bullied, according to Dieter Wolke, a professor of psychology at the University of Warwick in Coventry, England.
How to spot if a child is being bullied. If they:
Become sad, angry or anxious during or after using the internet or phone
Avoid talking about their computer or phone activities
Withdraw from family, friends and activities they normally enjoy
Experience a drop in grades
Are reluctant to go to school or to specific classes or activities
Show changes in mood, behavior, sleep patterns, appetite or are depressive
This is what parents can do about it:
Not cut internet access or children will stop sharing if bullying occurs
Teach their children the safe use of internet
Spend quality time with their children so they can build their self-esteem and become more resilient
Teach their children to report any bullying comments (within social networks, you can report abusive posts) and block the person
Teach their children to ignore, not respond, as it will trigger more bullying
Parents should also be good listeners, so the child feels it's safe to speak openly about what is happening and trust the parents
Save the evidence with screenshots
Mrs Essa is known internationally as the go-to person when it comes to social media marketing. She has helped thousands of people and businesses from Australia, the UK, New Zealand, UAE, Switzerland and Cyprus get consistent returns from their social media marketing efforts. She has gone from being unemployed to a multi-millionaire in five years and now runs four companies with her internet marketing husband, aka The Webinar Guy, Steven Essa. Together, they run online marketing seminars and workshops around Australia three times a year and in NZ, the UK and US once a year.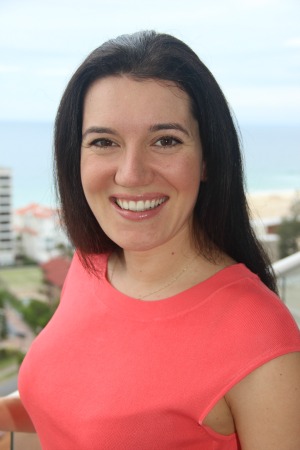 Corinna Essa
From their penthouse base on the Gold Coast, they manage 27 team members from around Australia, France, Greece, Turkey, Japan, Philippines and India and turnover $4 million per year. Mrs Essa's book Money on Demand - the 16 Fastest Ways to Become a Millionaire Online – is due out on February 15, 2017. She has applied to be a foster parent through Anglicare and aims to be actively involved in helping children from dysfunctional families.
"I want to see a family for every orphan and help to support foster agencies in Australia," she said. For more details, visit www.socialmediaworldwide.com.