Shoalhaven Tourism and Bannisters at Mollymook Beach have joined forces to launch a new social media video campaign that ventures behind the beautiful imagery of the region to uncover the special – and sometimes surprising - stories of its people, places and produce.
The Shoalhaven Secret Stories social media campaign, which launches in May and will run until the end of July, includes ten short video episodes showcasing Bannisters and the Shoalhaven area, using the power of online storytelling to profile the people who live there, what they produce and why they love it so much.
Rick Stein, the seafood chef, restaurateur and television presenter - who is deeply involved with the Shoalhaven through his restaurant, 'Rick Stein at Bannisters' - plays a central role in the video content, presenting dishes that will leave mouths watering! Former world surfing champion Pam Burridge, who runs a surf school at Mollymook Beach is also featured, revealing why she loves the Shoalhaven's beaches.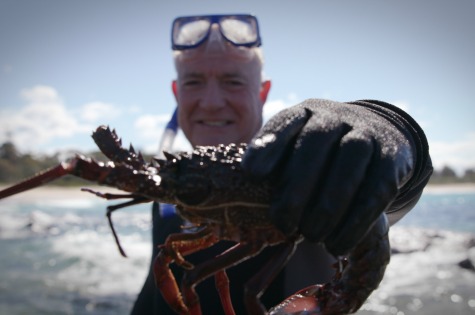 Bannisters owner Peter Cosgrove comments: I am very pleased to see Bannisters Hotels showcase some great food and accommodation in the Shoalhaven, and embrace social media in conjunction with Shoalhaven Tourism - it's definitely the way to go. We wanted to capture our fantastic NSW South Coast culture in these videos - to show that we have great depth of local product and experiences as well as notable dining and accommodation options, and I think they show that really well."
Shoalhaven Tourism Manager, Coralie Bell, adds: "The Shoalhaven is one of the most visited regions in NSW because we have such great diversity of experiences for visitors. Winter is fast becoming a popular time to visit - you can be lounging by the fire with a glass of local wine or catching a wave on one of our pristine beaches, then eating at world class hatted restaurants and experiencing historic hinterland towns and green rolling hills. We've got it all."
The Shoalhaven Secret Stories social media video campaign was created by content marketing specialist agency Emotive. To view all the videos, go to this link.
Shoalhaven Tourism
Web | http://shoalhaven.com.au
Facebook | visitshoalhaven
Twitter | visitshoalhaven
Instagram | visitshoalhaven
Hashtags | #unspoiltshoalhaven #unspoilt #shoalhaven #experienceunspoilt #bannisters
Bannisters
Web | http://www. bannisters.com.au
Facebook | Bannisters Point Lodge, Bannisters Pavilion, Rick Stein at Bannisters
Twitter | bannistershotel
Instagram | bannistershotels
Hashtags | #betteratbannisters #unspoilt #visitshoalhaven #getconnected #southcoast