Bath time with baby is a beautiful opportunity to boost your nurturing bond. For many mums and bubs, bath time can quickly become a highlight of the day – it's time spent together, just the two of you. It's a time to create a relaxing, soothing and enjoyable environment in which you can connect and show your baby how much you love them through caring and touch.
"Bathing plays an important part in building a healthy routine and placing bath time in the regular schedule before bedtime helps to calm and quieten. A sensible bathing routine induces sleep, with warm water, warm room and safe feelings. Bath time is an opportunity to create a familiar environment through recognisable smells and the lull of soothing water." Says Christine Kininmonth, baby expert and Ausmumpreneur of the Year 2014.
In order to make bath time run smoothly, make sure you are equipped with the correct supplies beforehand. The essentials include: a natural soap-free shampoo, body wash, cotton washcloths, a blanket, a couple of plush towels, clean nappy, clothes and ointment for after-bath skincare.
A great baby bathtime cleanser is Nature's Care Paw Paw Baby Shampoo and Body Wash (500mls $8.99). Made from natural plant-based ingredients, it is 100 per cent soap free and pH balanced so it cleans baby's delicate skin, maintaining the natural balance, without over-drying.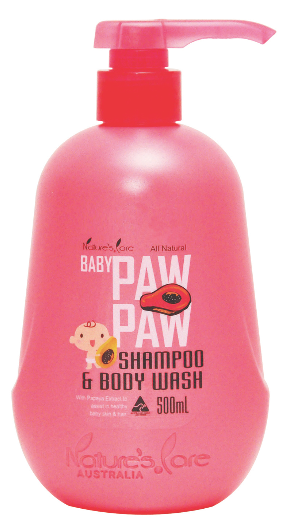 A small amount goes a long way and because it cleans baby's skin and hair, it saves the cost of purchasing two separate items. It comes in a handy pump pack which is quick and easy to use so you can hold baby safely without juggling bottles and lids.
After bathtime, be sure to dry your baby carefully all over. Pay special attention to creases under the arms, behind the ears, around the neck and in the nappy area.
It's important to protect your infant's skin from dryness and chaffing , especially when wearing nappies over night. Choose a rich balm such as Nature's Care Paw Paw Baby Balm (100g, $6.99). It contains natural Paw Paw in a rich base of Beeswax, Sunflower seed oil and Vitamin E to help form a protective barrier from the elements and to keep skin hydrated.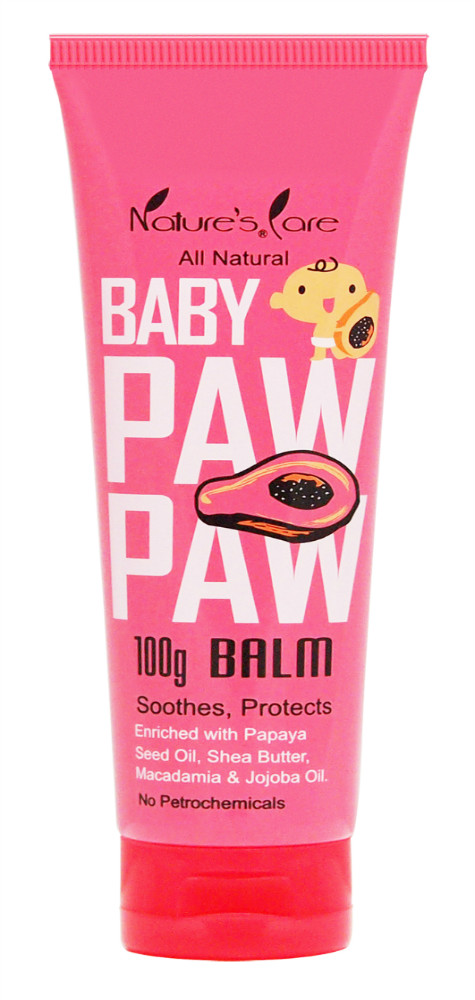 Nature's Care Paw Paw Balm is just as soothing for Mum too – pop some in your handbag and use on hands, nails and at feeding time to prevent cracking and soreness.

"I love Nature's Care Paw Paw Baby Balm. It is so rich and is packed full of natural ingredients and I love its fresh, fruity fragrance. It's great for hands, feet, faces, lips – anywhere – it helps to keep my skin and my baby's skin soft and hydrated," said Hannah, Sydney mother of two.
Nature's Care is an Australian company that develops, manufactures and distributes a range of nutritional and natural skin care products throughout Australia from their headquarters in Sydney. Visit
www.pawpawaustralia.com.au
and
www.naturescare.com.au
for more information.
TOP TIPS – NAPPY CHANGING AND PROTECTION
Changing your baby's nappy may be challenging at first but over time, you may find it's one of those little moments throughout the day that you cherish, another chance to bond with your baby. Here, baby expert Christine Kininmonth shares her top tips to help make changing a special time whilst caring for baby's delicate skin in the process.
All change - change your baby's nappies regularly as skipping may make skin sore and lead to nappy rash. Make nappy changing a routine before and after every feed.

Guard against nappy rash - 50 to 60% of all babies will suffer from nappy rash at some time. A Careful changing routine can help prevent it. Follow the 'clean, dry and apply' steps.

Make changing time fun! - Nappy changes offer a chance for special one-on-one time. Talk and sing to your baby. Try pointing out the different parts of his or her body and explaining what you're doing. The tone of your voice will help to soothe.

Decide on nappy-changing extras - Cloth wipes, cotton wool, washcloths or disposable wipes to clean your baby's bottom. Baby skin balm to lock in moisture and help prevent nappy rash.

Be prepared: Set up a changing bag that you can bring with you when you're out and about. You can keep all the essentials in here.

Protect - to keep your baby sitting pretty, put a thin coating of baby friendly balm to the area at each change to help protect skin on the bottom and around the entire area, keeping skin smooth and hydrated.

Check the Label - before you stock up on products, read the label and make sure it's free of any substances that could irritate your baby. Look for a natural product with plant derived ingredients and no hidden nasties to help nourish and soothe delicate skin.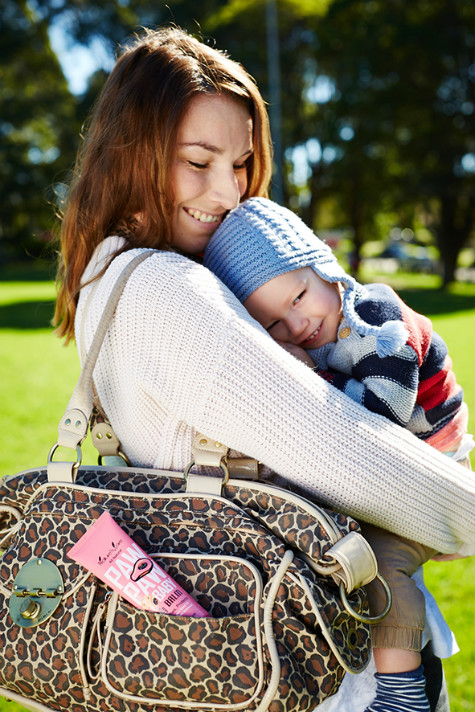 THE PRIZE
Each prize pack consists of
Two bottles of Nature's Care Paw Paw Baby Shampoo and Body Wash (500mls $8.99).
Two tubes of Nature's Care Paw Paw Baby Balm (100g, $6.99).
Value for each prize pack: $31.96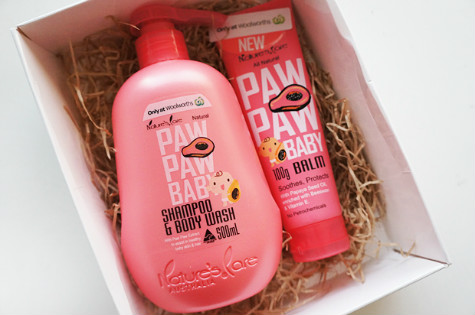 To participate, please submit your entry via the competition tab below:
Win 1-of-6 prize packs from Nature's Care Paw Paw Baby
Thank you, you have entered the competition.