Visit the Myer animated windows in Melbourne, support the Smith Family appeal to help those disadvantaged and stock up on fresh produce direct from farmers.
1. MYER animated windows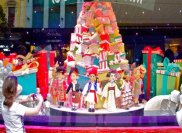 Take the family to see Myer's Christmas Windows in Melbourne.
Each year over more than a million Australians and overseas visitors view the iconic Myer Christmas Windows to see the specially selected theme - chosen from a story book, nursery rhyme, a film even the theatre – brought to life in an animation spectacular that ignites the imagination and Christmas spirit in all.
Myer Christmas Windows celebrates its 58th year in 2013 with a Gingerbread Friends theme and is open every day until January 5, 7.30am - 1am. Entry is free.
2. Give toys or books to the Smith Family appeal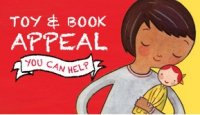 Christmas is a special time for families and giving, but sadly many children living in financial disadvantage will not receive a gift this Christmas.
The Smith Family's Toy & Book Appeal is your opportunity to help bring a smile to a disadvantaged child's face this Christmas.
There are 3 ways you can help their appeal:
1) Purchase a gift online
2) Make a donation
3) Register to collect or buy
For further information, visit:
http://www.thesmithfamily.com.au/get-involved/give-toys-or-books
3. Stock up on the best produce direct from farmers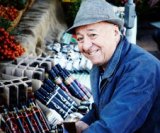 Drop into the Northside produce market in North Sydney and stock up for the festive season this Saturday.
More than 75 stalls are abundant with the best and freshest produce, a lot of it harvested within a few days of sale.
Farmers and producers have travelled from regional NSW and beyond to bring the community artisan cheeses, wine, seasonal fruit and veg, flowers, herbs, organic breads, pastries, sweets meats, fresh pasta, fresh seafood and lots more!
Saturday, December 21 8am-12noon at Civic Centre Park, Corner of Miller and McLaren Sts. Entry is free.