If you're the organised type who plans their holidays 13 months ahead, this probably will only be of passing interest to you.
That's not to say – of course – that if you haven't yet planned a holiday that you're disorganised … there could be many reasons why. Not sure where to go, not sure what type of holiday you want, uncertain about the budget, and just needing some clear air to think about it all.
The good thing is – it's not too late, either to plan a holiday at home or overseas and there are two very helpful online sites to help.
Australia
According to the leading Australian holiday home rental website HomeAway.com.au, our favourite holiday spots are by the sea in Sydney or almost anywhere in Queensland. Locations in these areas account for 18 of the top 20 most popular destinations.
The beachside town of Manly, about 15km from Sydney CBD (and 25 minutes by ferry) leads the charge at number one, closely followed by Surfer's Paradise and Sydney CBD with Bondi Beach and Pyrmont rounding out the top 5.
According to HomeAway spokesperson Sally Godfrey, the locations in top 20 highlight Australians love of the sun, sand and surf.
"As well as Manly, Surfer's Paradise and Bondi, Sunshine, Palm and Mermaid Beaches are all popular places for holidaymakers to escape. Byron Bay and Broadbeach both made the top 10 and still remain two of the most desired destinations in Australia," said Ms Godfrey.
Overseas
But perhaps you're yearning for a 'White Christmas'?
It's not too late to have one, thanks to HomeExchange.com, the largest online home exchange company in the world.
Based on the simple concept of 'you stay in my home whilst I stay in yours', HomeExchange provides members with the opportunity to trade their homes and reap the benefits of a safe, affordable way to explore the world whilst living like a true local on vacation.
If you're a movie-goer, you might recognise the name HomeExchange from The Holiday, where Kate Winslet and Cameron Diaz's on-screen characters exchanged an English countryside cottage for a Los Angeles mansion.
Just as the idea of swapping the heat for a fairy tale white Christmas is a novelty for Australian travellers, there are many HomeExchange members from all over the northern hemisphere who dream of escaping the cold and having a BBQ on the beach on Christmas Day.
Fancy a trip to California's Lake Tahoe? Perhaps to a lower east side apartment in Manhattan? Or to a lake view condo in Switzerland? HomeExchange says they have members with homes in these destinations and more are looking for home swap opportunities in Australia this Christmas.
Yes, the Christmas that happens in 11 days time.
Sydney-based member, Karen Brading, experienced a snow-covered Christmas in Europe last year with her husband and three children.
"The idea of skiing over the Christmas period really appealed to us, so when we were offered a two week exchange in December with a family near the French Alps, we jumped at the chance!" says Karen.
"Afterwards, we visited Florence on a separate exchange. It was a magical trip for the entire family."
It's not too late!
Even though it is 10 days till Christmas Day, it's not too late to organise and enjoy a last minute change of scenery.
To help you along the way, we've come up with six options that are available now from December 25 to January 3: three in Australia via HomeAway and three overseas via HomeExchange.
It's fun to dream about a holiday - it's even more fun actually being there!
Manly, NSW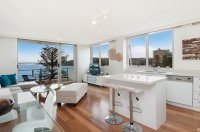 Waterfront 2-bedroom apartment opposite world famous Manly Beach and within 5-10 minutes walk of everything Manly has to offer including the Ferry to Sydney.
Margaret River, WA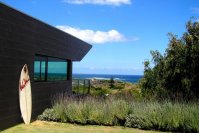 3-bedroom, 2-bathroom house set in a secluded scrub setting that rolls back from the beautiful surf of the Indian Ocean coast, with 180 degree ocean views from every room. Perfect for the serious surfer.
Coolum Beach (Sunshine Coast), Queensland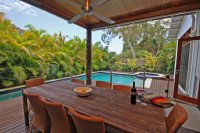 Only 20 minutes from Noosa, with a beautiful long stretch of white beach, Coolum Beach has a laid-back, village atmosphere. This 3-bedroom, 2-bathroom house includes a 13-metre beach lagoon pool and spa.
Manhattan, New York City

You may, or may not, get a White Christmas (although it was snowing there in November!) but this is a fabulous 2-bedroom, 2-bathroom apartment in the East Village in the world's most exciting city. Woo-hoo!
Lyss (near Bern), Switzerland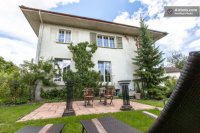 3-bedroom, 2-bathroom home with fireplace and luxury master suite including jacuzzi, centrally located in picturesque Switzerland – a great base to explore the entire country.
Lake Tahoe, California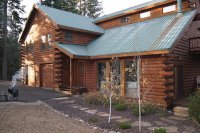 This is a house fit for a large family or a group of friends with 5-bedrooms and 5-bathrooms capable of accommodating 14 people. A genuine 'Lincoln Log Cabin' in the mountains, minutes from world-class skiing, hiking and biking.