Do you spend countless hours ensuring that your nails are always looking immaculate and fresh? Make sure that your efforts count by giving your nails the optimal nail care they need with these handy tips and introducing them to a little TLC!

In an Australian first, TLC Nails is the only fast-drying base coat nail polish which assists in avoiding the deterioration of nails that can be suffered from fungal nail infections.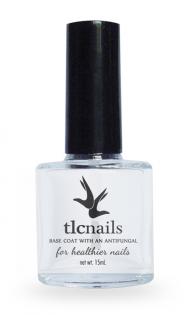 TLC Nails is laboratory formulated with Undecenoic Acid, an active ingredient that has a 2 in 1 benefit that helps to diminish the effects of fungal nails, and it helps keeping them healthy and free from infections. Importantly, it is free of harmful chemicals and toxins such as Formaldehyde, Toluene and Dibutyl Phthalate (DBP).

Not only does TLC Nails assist with nail infections, but it also helps nail polish to last longer! It can be worn on its own, rocking out a great manicure and pedicure, or applied as a regular base coat by adding your favourite colour polish over the top.
For more tips on nail care, please read Secrets to Getting a Salon-worthy Manicure at Home
THE PRIZE
Get a chance to win 1-of-3 TLC Nails Bottles (RP$25 each) by joining the competition below. Competition ends on 12th Jul 2015
Win 1-of-3 TLC Nail bottles for optimal nail care
THE SPONSOR
Please visit our sponsor TLC Nails at http://www.tlcnails.com.au