No matter what your kids do and how old they are, encouraging them to work out at home is one of the best things to do. This will help them do better at their next game and turn them into the athletes they've always wanted to be. But, before that happens, your children need to understand that working out every single day is simply a must, and that's why so many of them decide to spend their free time doing that at home. This is a great way to make the most of their time and do something useful instead of watching TV and playing video games. However, if you wish your teens to work out at home, you need to help them come up with a proper workout schedule and be there for them every step of the way. In case this is something you'd like to do as well, here are a few ideas that will help you all reach higher scores and work out like never before.
Define the new workout space
When thinking about working out and playing sports at home, most kids think about doing that in the open because this is the way they do it in sports camps and during their matches. This is why lots of parents take their time to create a backyard playing field for their loved ones, and this is the space where they can enjoy their favorite sports and work out whenever they can. But, if you're living in an area with harsh weather conditions - in other words, if it's too hot or too cold to be outside - your kids will have to work out inside.
Therefore, you need to start thinking about where you can provide your kids with enough space for their workout sessions. Most parents prefer keeping these activities away from their living space and kitchen, which is why kids usually work out in their bedrooms. If that's not an option, they can use other unused areas around their home - attics, basements, spare rooms, and even garages. What's great is that most young athletes don't need too much room, and that's why they won't have a problem turning any space into an improvised gym.
Give them some privacy and protection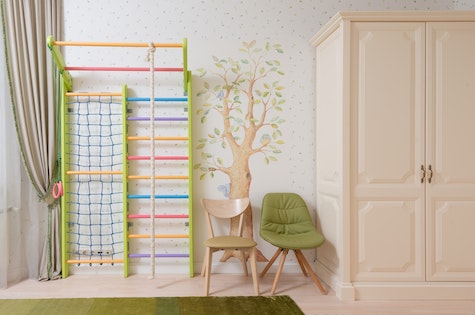 After defining where your loved ones can work out at home, it's time to figure out how you're going to organize this space and make it work for them. It doesn't matter which spot you pick and how big your kids' new workout area is - as long as you keep it protected and private, it's going to help them maximize their efforts and boost their athletic careers for good.
One of the ways to make that happen is to give them proper protection when it comes to the doors and windows. Since nobody likes to be interrupted or distracted while working out, you need to get your teens some proper curtains or blinds that are going to give them all the privacy they need. But, you should still give them enough natural light and fresh air to keep them going, which is why getting retractable fly screens might be a great idea. This is especially true if you turn a spare room into a gym since these screens are suitable for all doors and windows, so check them out ASAP.
Invest in the equipment
Working out means using adequate equipment that's going to help your teens build their muscles and boost their stamina, and that means that you need to invest some time and money to find the right gym equipment first. From cardio equipment to benches and dumbbells, your kids need to have everything a proper gym offers as well, and if you fail to do this, designing a new workout room doesn't make any sense at all.
What you need to do first, though, is to talk to your children and ask them to help you make the decisions. Different youngsters have different ideas and plans when it comes to working out, and that means that they're going to need different equipment as well. Some want to work on their endurance and others prefer building their muscle mass, so talk to them about their aspirations and go buy the equipment together.
Keep giving them enough food and water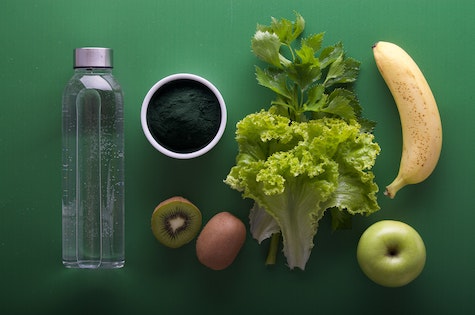 In the end, after setting everything up and getting your kids to start working out at your home, your job still won't be done and you'll need to do something else - keep providing your kids with enough food and water. These two things are crucial for their success and long-term results, and nobody's able to work out if they're hungry and thirsty.
So, no matter where you and your kids design their improvised indoor gym, you need to talk to them about the importance of hydration and make sure they always have lots of water by their side. You might even buy a mini fridge for the new workout space and pack it with enough water bottles to keep them going. The same goes for the things they eat, so look into useful nutrition tips all athletes could use and give your kids the right stuff to eat before, during, and after working out.
Creating an indoor workout spot for your kids might take a while and you'll have to invest quite a lot of energy and patience in this process, but it's all going to be worth it in the end - and your kids will love you for making these things happen!